December Price Book Features Eight to Eighty Eyewear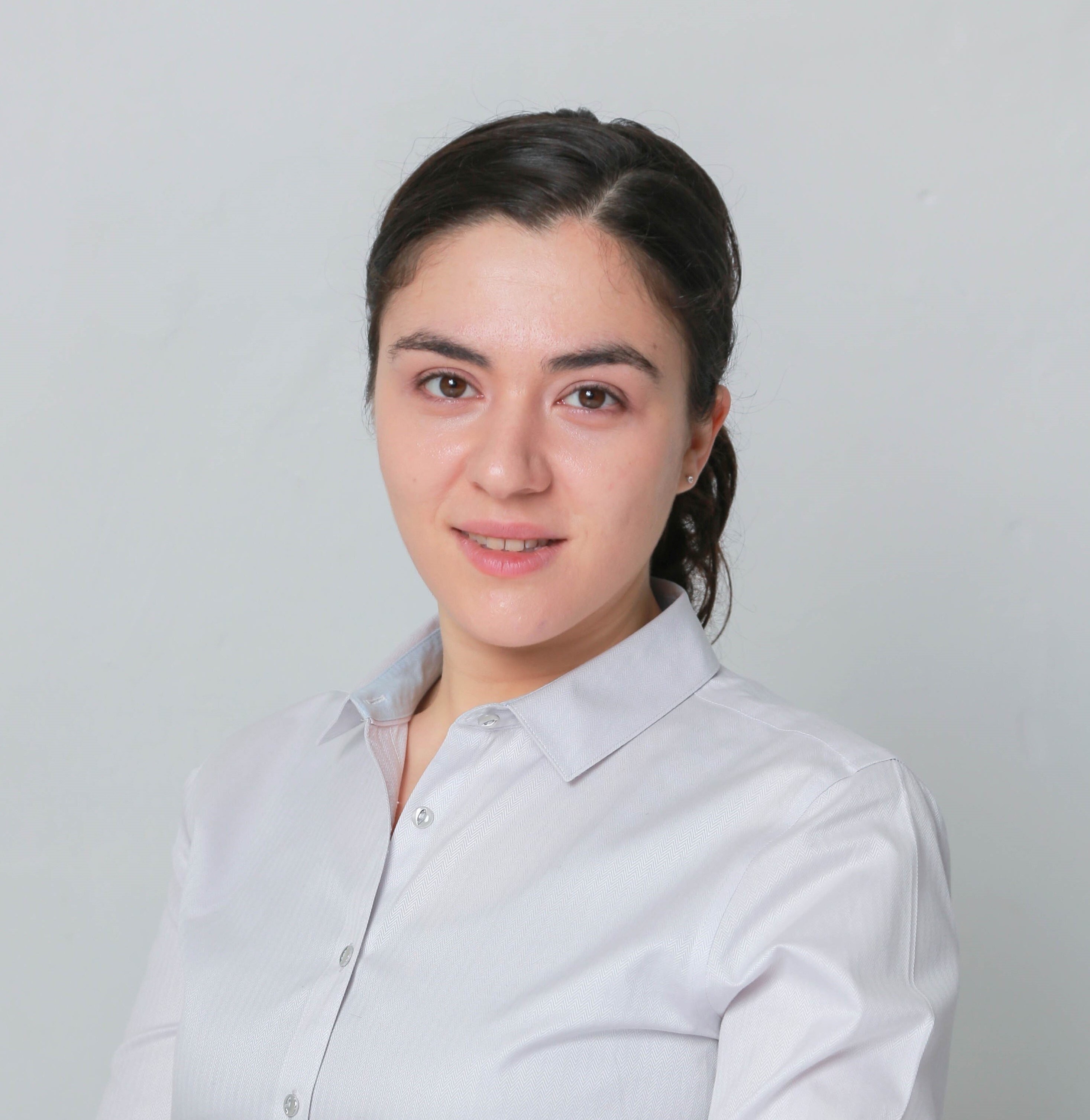 The December Price Book features Eight to Eighty Eyewear!
Click on the cover image below to view 250+ styles from Eight to Eighty on FramesData.com. Make sure you're logged in!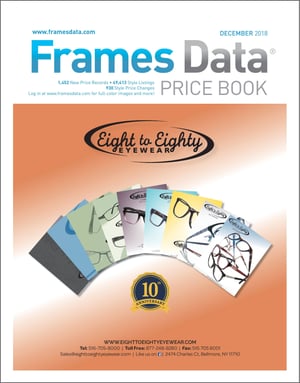 In addition to Eight to Eighty, this month's Price Book includes:
1,452 New Price Records
930 Style Price Changes
49,413 Style Listings
"STYLISH, AFFORDABLE EYEWEAR FOR ALL AGES

"
As Eight to Eighty CEO Barry Slovinsky assures customers in this video tour of their offices:
"We provide quality eyewear at low prices, good service, and good style. That's our mission to you.

"
With lines that include MAXX Eyewear, Affordable Designs, Serafina, and more, Eight to Eighty offers plenty of options. Check out one of their Brooklyn Heights frames, Essie: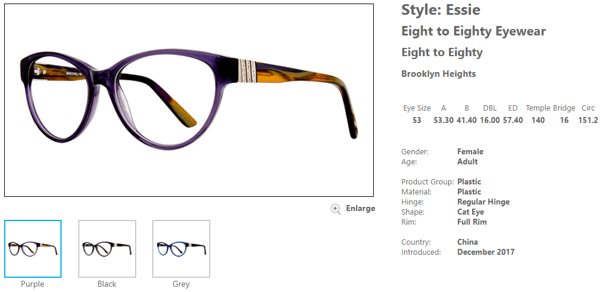 To see more styles by Eight to Eighty Eyewear along with many other suppliers, go to the FrameSearch on our website!