December 2019 Price Book features TLG from L'Amy America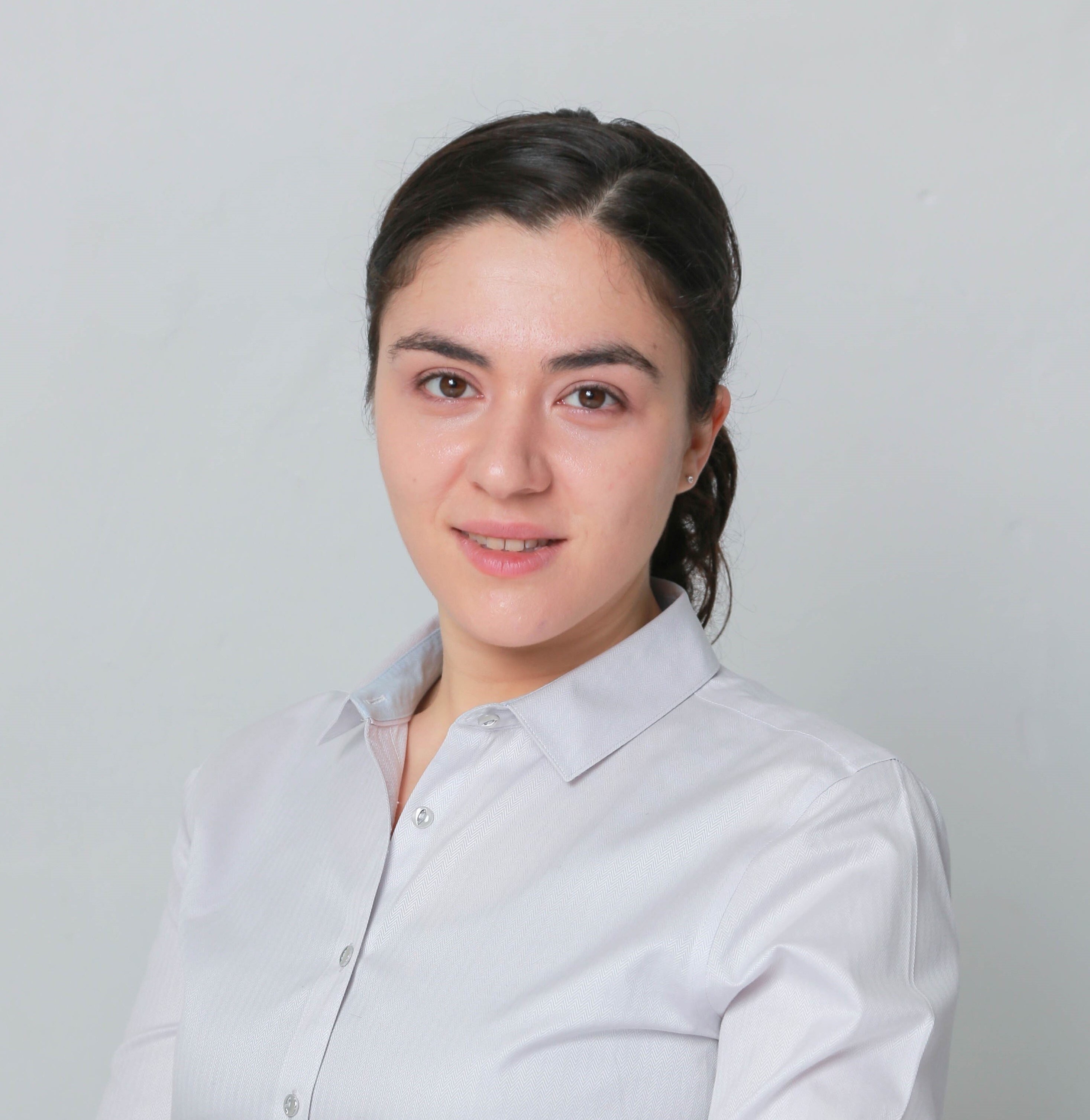 The December 2019 Price Book is here, with L'Amy America's brand TLG — "Thin Light Glasses" — featured on the cover. This brand is also currently featured on Frames Data Online, so log into your account now to view it along with many more products from L'Amy America.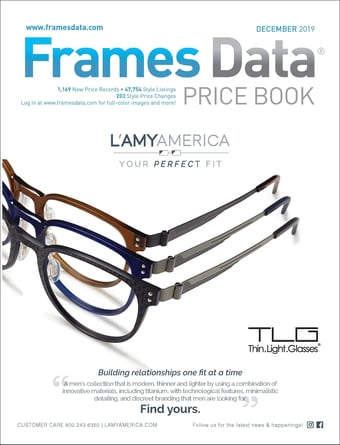 The December Price Book includes:
1,169 New Price Records
47,754 Style Listings
203 Style Price Changes
According to L'Amy America:
"A men's collection that is modern, thinner and lighter by using a combination of innovative materials, including titanium, with technological features, minimalistic detailing, and discreet branding that men are looking for."
And since TLG is a featured brand on Frames Data Online, you'll find additional resources on every frame page, including an expanded "About This Brand" section, a link to order the frame on the L'Amy America website, and a form to be contacted with more information.
Here's an example of a TLG Featured Brand frame page: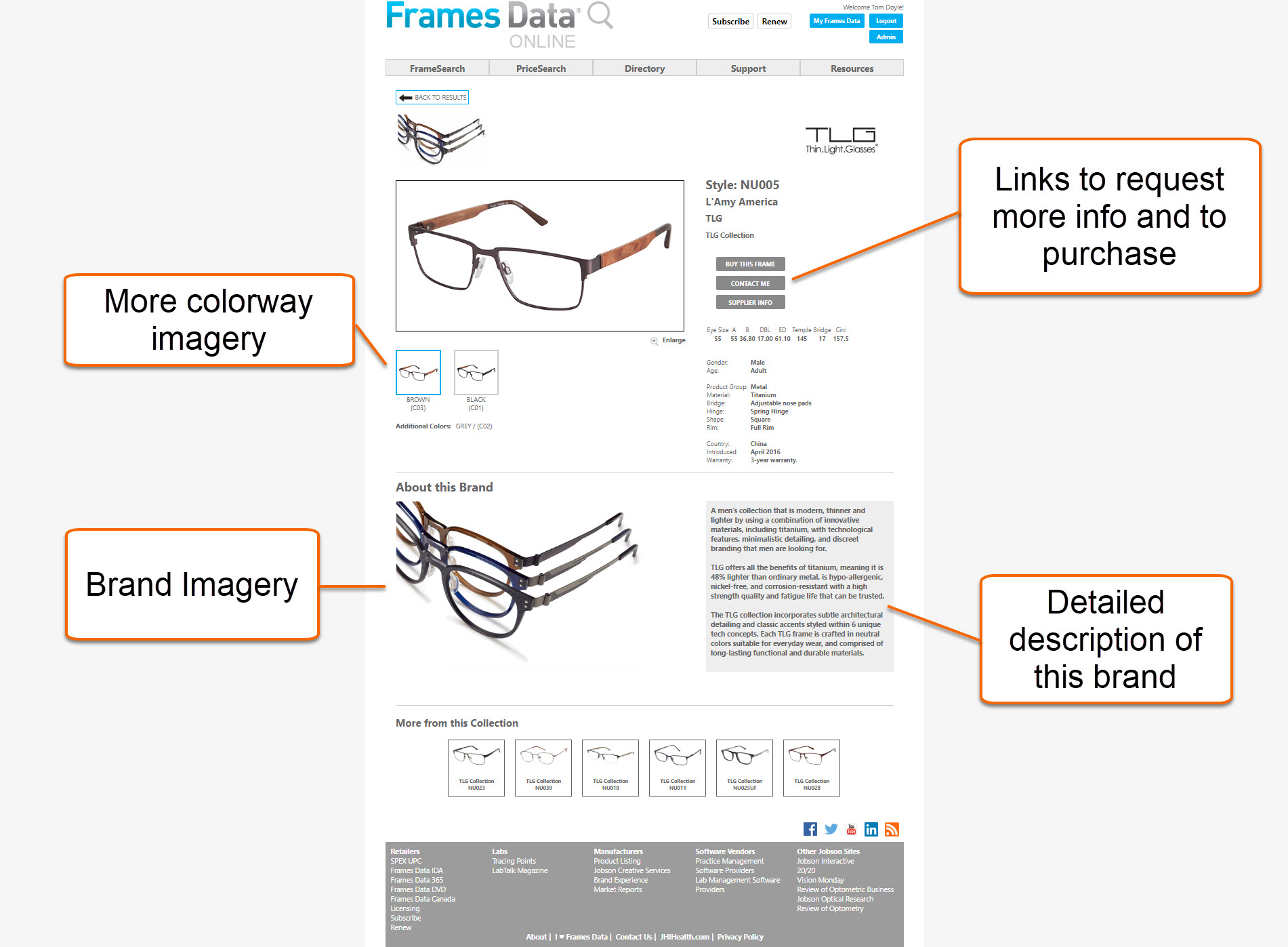 Log in to explore TLG and other L'Amy America brands. And don't miss out on Price Book! Subscribe here and have it delivered to your office every month.