EVATIK by WestGroupe on the Winter 2020 Big Book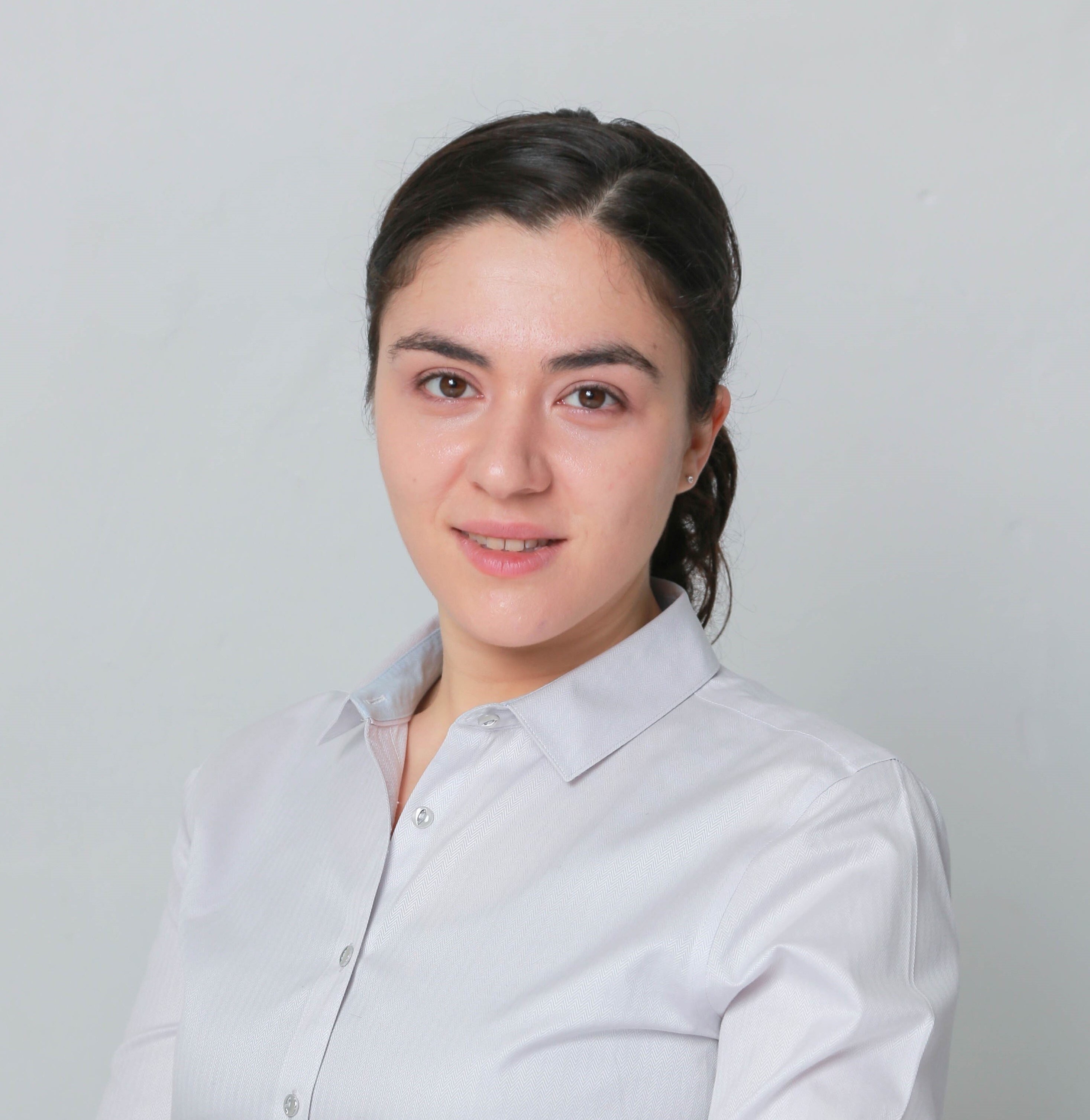 With the new decade approaching, EVATIK eyewear looks back on the past ten years.
The Winter 2020 Big Book is here, with men's eyewear brand EVATIK from WestGroupe displayed on its cover. EVATIK is also currently a featured brand on Frames Data Online.
Log into your account to view styles like E-9195, the frame shown on the Big Book cover, and find additional materials including a brand video, a form to request more information, and a link to purchase the frame.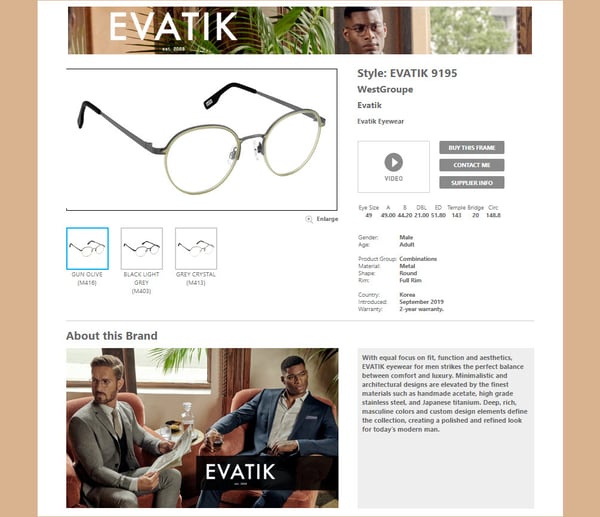 According to WestGroupe:
"W

ith equal focus on fit, function and aesthetics, EVATIK eyewear for men strikes the perfect balance between comfort and luxury. Minimalistic and architectural designs are elevated by the finest materials such as handmade acetate, high grade stainless steel, and Japanese titanium. Deep, rich, masculine colors and custom design elements define the collection, creating a polished and refined look for today's modern man

."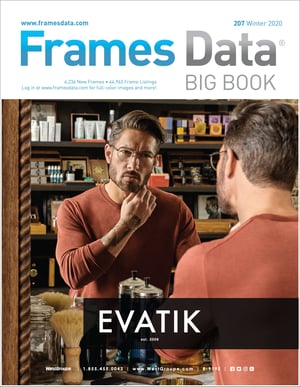 This season's big book includes:
4,236 New Frames
44,963 Frame Listings
Check out the following video celebrating a decade of EVATIK frames since the line was launched in 2009.
Don't miss out on the Big Book! Subscribe here and have it delivered to your office each quarter.