Featured Brand: Ducks Unlimited Eyewear
The McGee Group has partnered with Ducks Unlimited to create a unique brand that is all about causing greater change in the world.

Ducks Unlimited, a world leader in wetlands conservation, has conserved more than 13 million acres across North America since 1937 and has contributed to over 20,000 habitat projects.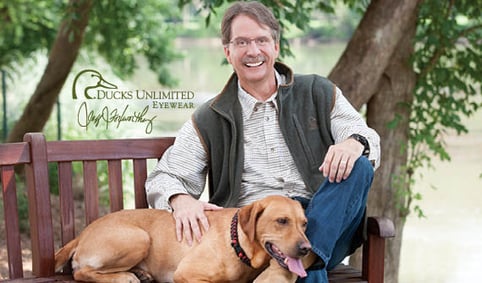 Over 1 million supporters across the continent, including comedian Jeff Foxworthy, made all of it possible. And with The McGee Group's dedication to preserving the world's well-being, a portion of every Ducks Unlimited purchase goes directly to wetlands and waterfowl conservation.
Ducks Unlimted features over 90 frames on Frames Data Online and we recommend you give them a look.
Check out Ducks Unlimited's frames on Frames Data Online.
There you'll find:
an option to purchase frames directly from McGee
a form to request that someone from McGee contact you
the Ducks Unlimited brand video with Jeff Foxworthy.
Happy frame browsing!