June 2017 Price Book features Nano Vista by Alternative Eyewear/Plan B
Children's eyewear brand offers virtually indestructible styles for active kids
The latest Price Book is in the mail and features Alternative Eyewear/Plan B's Nano Vista, a children's eyewear collection designed in Spain.
Nano Vista frames feature a unique "two-in-one" headband fixing system that allows the frame to go from normal temples to a comfortable head band allows for better security during active play. Adjustable bridges and Curving Rubber™ metal-free temples make these frames flexible enough to survive even the roughest of play. A Nano Vista frame is built to last.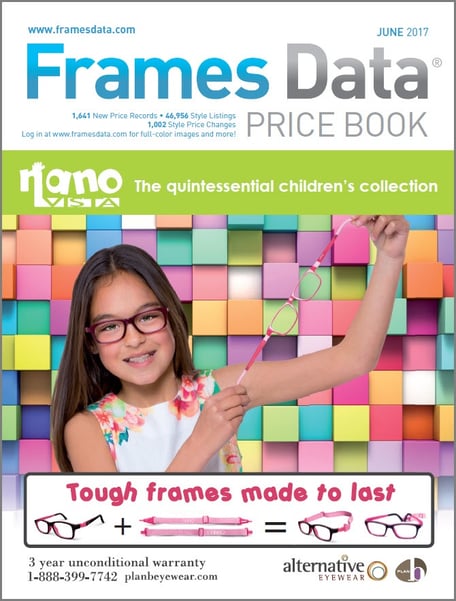 This month's Price Book features:
1,641 New Price Records
1,002 Style Price Changes
46,956 Style Listings
Find more frames from the Nano Vista Collection by Alternative/Plan B Eyewear on Frames Data Online.
Frame pictured: Arcade NAO52446