May Price Book Features Dragon by Marchon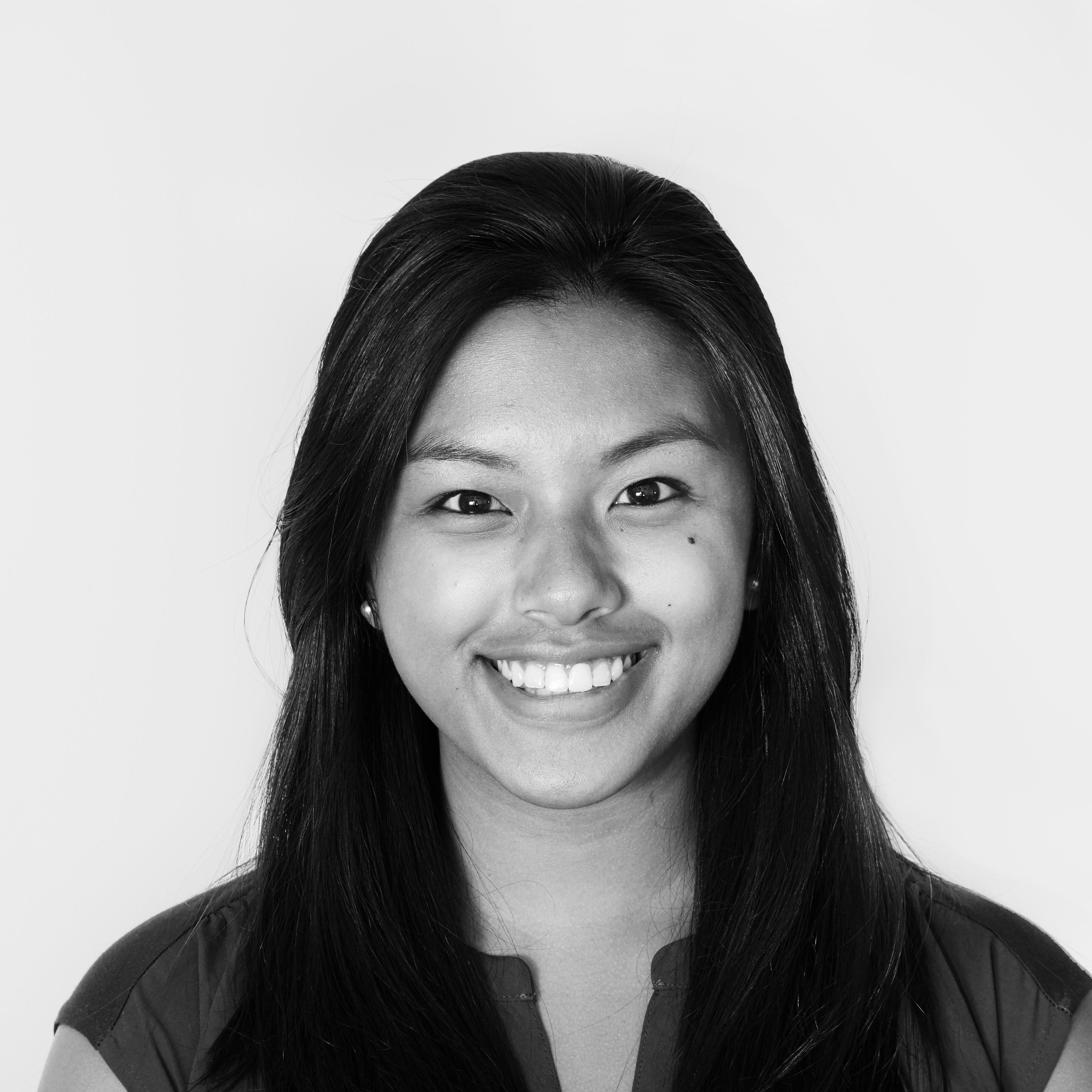 May's Price Book is out and the cover features Dragon by Marchon.
Click on the cover image below to view all 120+ styles from Dragon on Frames Data Online (log in first).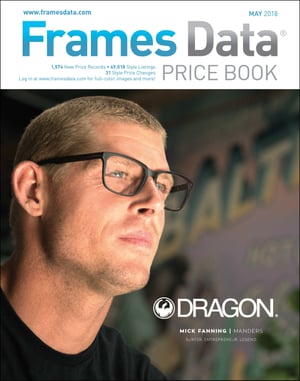 This month's Price Book also includes:
1,574 New Price Records
31 Style Price Changes
49,018 Style Listings
"Find your Frame of Mind"
From Marchon's website:
"Circa 1993, in a garage in Capo Beach, CA, founder Will Howard aimed to build a company that encompassed his passions for surfing, snowboarding, and riding dirt bikes. With his enthusiasm and knowledge of the youth lifestyle market, Dragon Eyewear was launched and later evolved into a full line of sunglasses, snow goggles and moto goggles. Twenty years later Dragon is still run with the same passion as when it began."
Surfer and entrepreneur Mick Fanning models frame style DR178 Manders on this month's Price Book cover. This frame is offered in four different colorways, all of which can be viewed on Frames Data Online.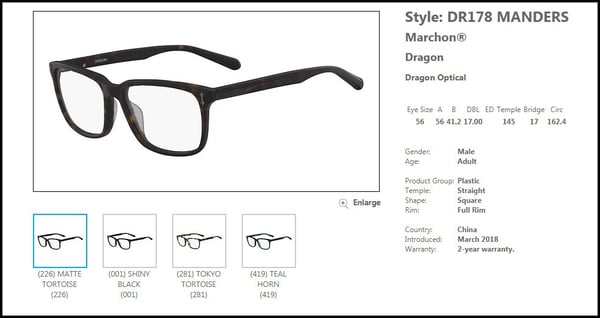 To find more frames by Dragon, log onto FramesData.com!