December Price Book features Cremieux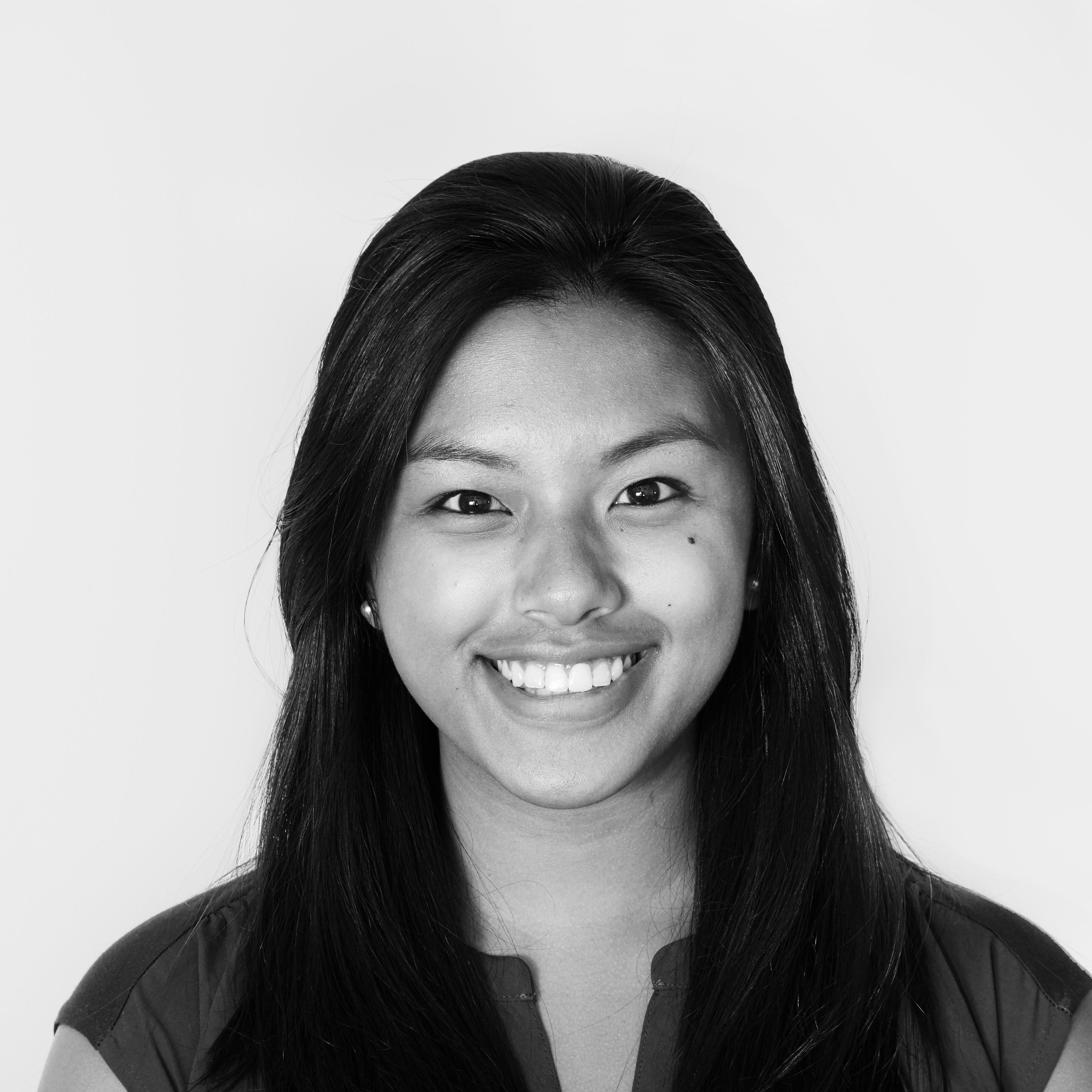 The December 2017 Price Book features a cover image from Cremieux by A&A Optical.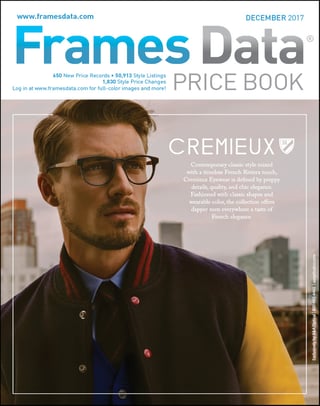 From A&A Optical's website:
"Cremieux eyewear is defined by preppy details, quality, and chic elegance. Fashioned with classic shapes and wearable color, the collection offers dapper men everywhere a taste of French elegance."
This month's Price Book also includes:
650 New Price Records
1,830 Style Price Changes
50,913 Style Listings
The model in the cover image above is wearing Cremieux style Tropez, which is offered in three colors: Navy, Black, and Tortoise. Here it is (below) pictured on Frames Data Online, where each of the three colorway images can be opened in a larger view to see the details of the frame.
RELATED POST: Featured Brand: XXL Collection by A&A Optical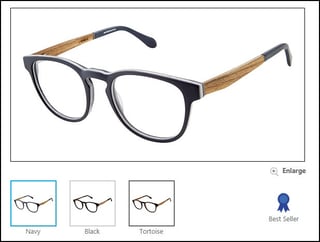 This style, along with many others from Cremieux by A&A Optical, can be found on Frames Data Online.