February Price Book features Dragon and a pro surfer in action
Dragon by Marchon is on the cover of Feb 2020 Price Book, with professional surfer Samantha Sibley as the cover model.
Sibley wears style DR2012, which can be viewed in four colorways on Framesdata.com
Log in to Framesdata.com to explore over 130 styles from this popular brand.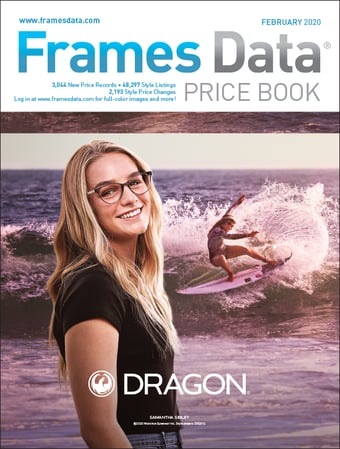 The February Price Book includes:
3,044 New Price Records
48,297 Style Listings
2,193 Style Price Changes
According to the Marchon website, Dragon is...
"

...an internationally recognized, leading performance eyewear brand for those seeking craftsmanship, high-level performance and innovative design.

"
Log in now to explore Dragon and other Marchon brands.
Your practice needs a Price Book! Subscribe here and have it delivered to your office every month.