Should I Order Frames for Patient Approval?

If you are going to place orders for patients to view (with no commitment for purchase), you'll need a written procedure that everyone on your staff knows and follows. This post is courtesy of Darla Shewmaker and our friends at WaveRFID.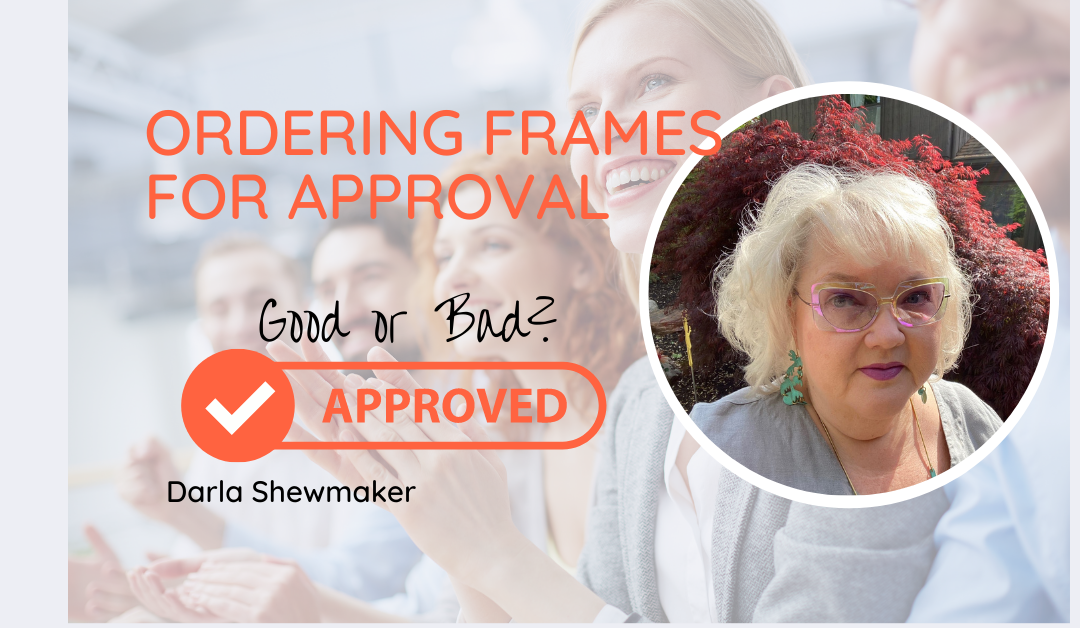 Helpful Hint for
My Frame Gallery users:
Are you considering implementing a policy for ordering frames for patient approval?
Sometimes patients see a frame online that they fall in love with. In most cases, If you don't have it in stock, you'll be able to substitute a frame that is similar.
If the patient really wants that specific frame, consider this idea: Charge a small fee to cover your efforts when ordering frames for a patient.
You can then apply that fee to the patient's final invoice. That way you can make your customer happy without losing money if they don't purchase.
One of the setup steps at WaveRFID is defining your workflows. Workflows are the reasons you are placing orders and also the steps that should be taken when that frame arrives.
For example, I might have a workflow called "Patient Sale -Ship to Lab". In this case we would order the frame but ask the vendor to drop ship it directly to the lab. When the invoice arrives and you post it in the software the automation will receive the frame for the correct location and post the sale. It's one of the ways we help keep inventory accurate.
This setup step always leads to this discussion – Is it OK for your staff to order frames for patient approval?
You may call it something different like patient to view, patient to see or trial frames. I have received a broad list of answers to this question. Sometimes the response is – do we do that now? There is always someone on the call that says – YES!
If you are going to place orders for patients to view (with no commitment for purchase) you'll need a written procedure that everyone on your staff knows and follows.
Interested in an inventory solution that...

Lets you scan your entire inventory in 10 minutes using the latest RFID technology?

Delivers detailed, robust reporting?

Was created by Optical Industry software veterans with decades of experience?
Here are some questions your policy should answer:
Can anyone do it or should this be escalated to a supervisor?

Is there a limit to the number of frames that can be ordered for a single patient?

What happens to the frames that aren't purchased? Do you send them back or add them to your boards?

If you send them back will you have to pay restocking fees? This varies by vendor, so you may want to adjust your policy by vendor.

Will the order incur special shipping charges? Again, this varies by vendor.

Should you charge the patient a small fee that will be applied to their purchase?
Once your policy is in place it's time to measure the results. It would be best to track the number of frames ordered for each patient and by optician. Also, track the result. Did the patient make a purchase? If you find you are ordering a lot of frames you'll need to ask a bigger question – why doesn't your inventory reflect what your patients want to purchase? Your inventory should be diverse to reflect your patients and also be dynamic and exciting for your staff to want to sell it.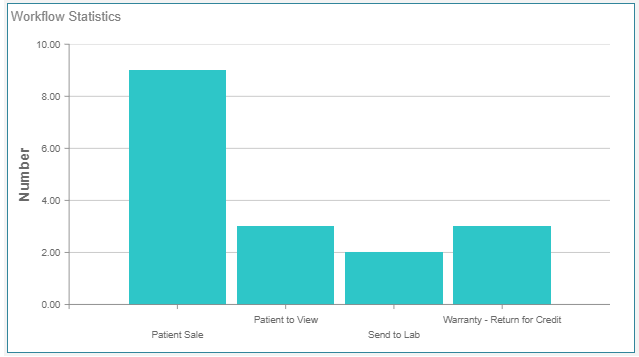 About WaveRFID:
WaveRFID is a cloud SAAS software developer created by optical industry veterans and offering RFID turn-key solutions for inventory management, tags and equipment (readers and security portals).Our software products can be used as a standalone system or in cooperation with other POS applications.
WaveRFID recently completed a new Frames Data integration in July 2021. Learn more about WaveRFID here.