Explore Live Examples of My Frame Gallery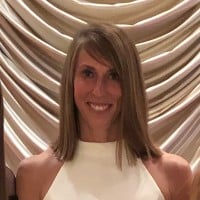 Here are three Galleries we published just for you!
Have you wondered what the My Frame Gallery experience is like for patients, but haven't had the opportunity to view a live working Gallery? Here's your chance!
We've made some example Galleries so you can browse the frames and get a sense of how the Galleries work from the patients' perspective. Here they are!
You'll notice the customized Splash Pages which deliver a welcome message to patients when they visit your Gallery. We've made it very easy for you to set one up. In fact, you can either upload your own artwork, or use one from our library.
We've even pre-written text that you can use as-is, or write your own copy. Or use our copy as your starting point, and customize it until it's perfect for you!
This is your chance to really get creative—or just use one of ours! Whichever way works best for you is the right way. Here are two examples of art that we created for splash pages:



Search Filters
Search the frames by clicking on the "Search Frames" icon at top left. Practices can choose what frames are added to the Gallery; either certain styles from your brands, or entire collections! The frames can be filtered by a variety of criteria.


Colorways and virtual try-on
As you're browsing, click on a frame to see more details like color options and specifications and to access the Virtual Try On.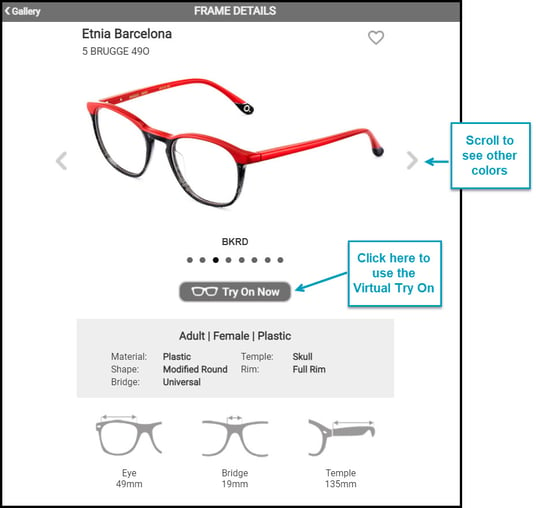 Wish List
You will notice little hearts in the corners of images. This allows patients to "favorite" styles that they like, and send them to the practice through the Wish List form. Click on the word Wish List in the top right of the Gallery to open the form.


Book Appointment Icon
Another cool feature is
the "Book an Appointment" button. It can be linked to your online scheduling software (don't worry, the button won't show if it's there's no link)!
---
Now that you've had a chance to explore, we are pretty confident that you will feel inspired to take the next step towards setting up your OWN Gallery. The sooner you start the sooner you reap the benefits. Here are 5 ways you can take that next step today:
Order now

(existing Frames Data subscribers should call in to add My Frame Gallery to your existing account)
Call us (for single location practices) at 1-800-821-6069 ext 3.
Call us (multiple location practices)

at 1-800-821-6069 ext 4.