"I was blown away...patients are really using it..."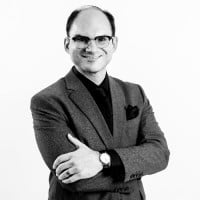 Griebenow Eyecare in Wisconsin uses My Frame Gallery to successfully compete with bigger practices and online retailers, after initially using it to stay open during Covid.
---
Success can come at the most unexpected of times—but when it does, it's all the more satisfying. That was the lesson learned by Griebenow Eyecare last year when, in response to quarantine due to the COVID-19 pandemic, the practice found themselves implementing My Frame Gallery to keep themselves in business.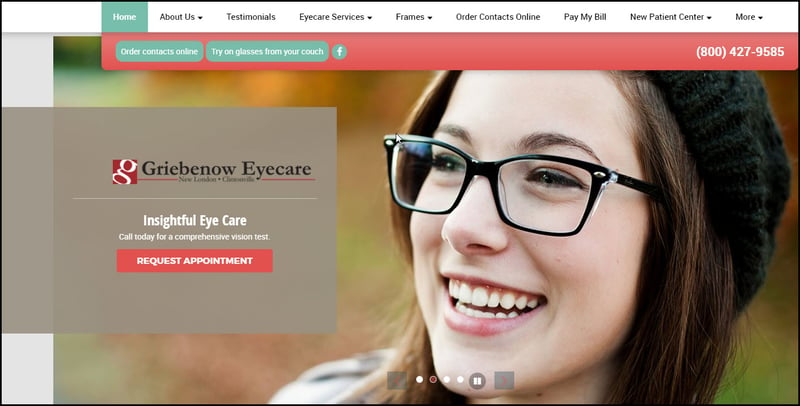 "We see about 12,500 patients a year," says Melissa Sylte, the business manager for the two-location practice, which was especially threatened by the pandemic due to their size, number of employees, and longevity in the local community. "It's a two-clinic practice with two doctors, we have about 18 employees and Griebenow Eyecare has been in business since 1979."
When both locations were forced to temporarily close at the height of the pandemic, Melissa got together with her team to strategize how they were going to navigate the strange new world of 2020.
The first thing on their list? Implementing a new piece of technology they'd been considering but hadn't gotten around to yet: My Frame Gallery. As it turned out, it was one of the best decisions the practice ever made.
"We launched it in May 2020," says Melissa. "Our office was closed like many other practices were and we took it as a good opportunity to talk about all of the electronic and technological services we already had on our to-do list. We found that it was the right time to make use of the time that was given to us in an unfortunate way and do something with it. That's when we started exploring My Frame Gallery and digitizing all our applications. We launched a new website at the same time, so we launched it all together."
To make sure that the launch was as successful as it could be, Melissa strategized a complex rollout plan built around their automated messaging system.
"...we had people coming in knowing what they wanted...[which] speeds up the process for both patient and optician."
"We built content into the messaging system to say 'Try glasses on from your couch!' We targeted the marketing knowing that that lots of people were home and doing lots of e-commerce from their couch. So, we targeted that, saying, 'now you can try glasses on from your couch, too.'"
As part two of the rollout, the practice also implemented their website as well as a coordinated social media campaign: "We put a button on our website that said, 'Try eyeglasses on from your couch!' Then we did a promotion to kick it all off and advertised it on our Facebook page."

"Those automated messages really helped in getting click-throughs from customers. Especially when they're getting a reminder, and then it says, 'While you're waiting, you can click here and check out some frames in advance!' "As it turned out, the rollout was a major success.
"That helped get people's interest… we had people coming in knowing what they wanted, which is always key, pandemic or no pandemic. You always want your patients to already have an idea of what they're looking for because it speeds up the process for both patient and optician."
When patients began coming back to the dispensary, the response was palpable.
"I was blown away.
I didn't realize that many people were looking at it, but now I know patients are really using it..."
"It definitely had an impact, and actually the Frames Data folks gave me some numbers a while back about how many people were looking at Frame Gallery. I was blown away. I didn't realize that many people were looking at it, but now I know patients are really using it, and some of them are looking at it to decide if they want to come to us for an exam or they're using it as they are shopping around while they're thinking about their eye exam."

"Warby Parker has their commercial out 'You can try on frames on your phone now!' Now I get to tell my patients, through our Facebook page and online advertising, you can try on your glasses online from our little shop. It's helpful to compete with online retailers."
She continues, "All patients are already looking online. Every private practice already knows that if they're going to any continuing education conferences. They know people are shopping online. My Frame Gallery allows us to build our online platform and provides us a way of featuring our frames online, too."
Facebook, as it turned out, was a key component of making patients aware of My Frame Gallery, and its ability to allow them to compete with big-box and online optical.
"We do a lot of posts throughout the year. We show a picture of a person sitting on a couch with their feet up, using their computer, and then we use lines such as "Try these on from your couch!"
"We'll do posts like that at the end of the evening, and program them to run later in the day. That's when people are searching online for their personal items. It helps them to be able to connect those dots. I think a lot of people are doing their e-commerce shopping after work, so providing messages that are relevant to them are key marketing opportunities. We also promote advertisements to remind consumers that they can shop local, and still do so online."
"...being able to play on that same court as a big optical shop...it gives us some opportunity and advantage to compete."
In addition to speeding up the selection process in-dispensary and catering to patients' needs, Melissa also feels like My Frame Gallery has allowed the practice to demonstrate both to their patients and local big-box and brick-and-mortar optical that they're a force to be reckoned with.
"The biggest advantage is showing that we are as advanced in technology as any other place," she says. "Big box optical shops have an advantage of huge marketing budgets, and you see their commercials on TV and their online ads, and it makes them look so convenient and so user-friendly. Any kind of technology, regardless of industry, consumers want it right now. They want to see it now: 'I'm on my phone,' I'm going to click it right now. For us being able to play on that same court as a big optical shop that's down the street or the next town over, it gives us some opportunity and advantage to compete."
You're connecting this brand story to the individual ...It helps engage them more."
Melissa also says My Frame Gallery allows the practice to help form more of a sense of connection between patients and their frames, making them seem like more of an investment and a part of their identity: "You can begin to understand the frame quality, too, by looking at the brands we offer, and it helps marry it all together for us. Patients can learn about STATE Optical frames made in Chicago; we can tell the brand story and talk about how cool it is that there's only 65 people making these frames and then you can try them on, online, right now, on your phone. You're connecting this brand story to the individual and they're able to instantly interact with that brand. It's really cool. It helps engage them more."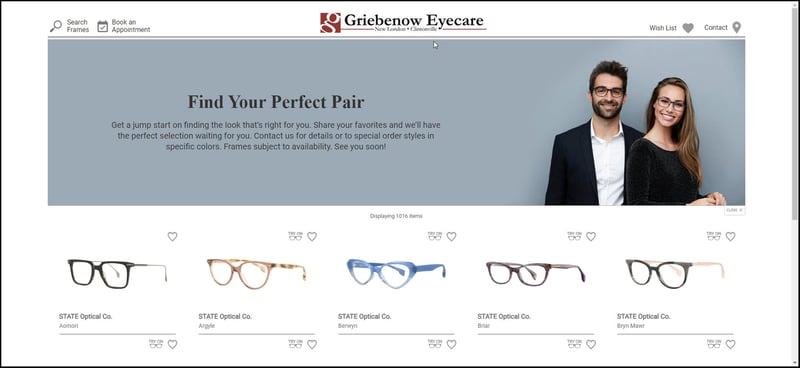 Even as the world begins to open back up, Melissa says that My Frame Gallery continues to benefit the practice—and they only intend to implement it even further into their practice.
"We're so new to this technology, we don't even know all the capabilities," Melissa says. "We haven't marketed all the capabilities of this program, and we're excited to see how to use these tools for future applications There's lots of fun things we're going to be able to do as we progress. The pandemic has held us back from things like frame shows, but I think there's some applications where we can do a virtual frame show. I'm excited to see what the future holds."
---
Request a demo of My Frame Gallery today! Here are 5 ways to get started:
Order now

(existing Frames Data subscribers should call in to add My Frame Gallery to your existing account)
Call us (for single location practices) at 1-800-821-6069 ext 3.
Call us (multiple location practices)

at 1-800-821-6069 ext 4.