How the eyecare industry is uniting to power through the impact of COVID-19
On Wednesday March 25th and Thursday March 26th at 9 PM Eastern Time, seventeen of the biggest industry players in optometry will come together in solidarity of eyecare practitioners.
To listen and ask questions or comment: call 646-716-8746, or go to www.PowerHour.info
Before COVID-19, every frame, eyeglass lens, contact lens vendor, and vision care plan had a fundamental and obvious interest in the success of optometry.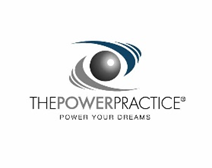 Now, in the midst of COVID-19, that fundamental interest in practitioners being able to pull through and survive the business challenges of the crisis and succeed in the future, has been amplified hundreds of times.
Just like doctors and staff are concerned about their families and practices coming through COVID-19, so are multinational billion-dollar companies.
These large companies have abilities to formulate plans to pull through the crisis and the resources to execute those plans. However, practitioners on the front lines of optometry, the customers of these companies, have none of those resources.
Through a huge and speedy collaborative industry initiative, seventeen of the biggest companies in eyecare have agreed to discuss how they can help your practice get through the crisis by working together.
This isn't about special pricing promotions or deals they may have available. Far from it. These companies know it will take more than that and have been tasked to share how their big business acumen can apply to your practice. Think of it as pooling the resources of the best business minds in eyecare going to work for your practice.
The special townhall will take place via the Power Hour, over two nights, with the first night focused on what you should be doing now to get your practice through the crisis.
The second night will talk about how you can execute what is likely to be a very fluid strategy.
Panelists will include presidents and CEOs from:
ABB
Alcon
Bausch +Lomb
ClearVision
CooperVision
DeRigo
Essilor
EyeMed
HEA

Johnson and Johnson
Luxottica
NECO
Sanitas Advisors
Visioneering Technologies
VisionOne
VSP
Walman
The program will kick off with a presentation from Jobson on the latest results of their ongoing research study regarding the impact of the crisis on ECPs. Please be sure to tune in to this important program.
You can listen and call in with questions and comments by calling 646-716-8746, or www.PowerHour.info