Accurate, consistent product data used throughout your dispensary is the key to profitability.
Have you ever stopped to think about all the areas in your practice that are impacted by the accuracy of your product data?
If not, take a look at the infographic below. As you can see, product data is used throughout your frame dispensary's business, and as a result, the accuracy of that data can have wide-ranging effects on your efficiency and profitability.
If you have errors or out-of-date inventory data, you will have more
retail rates set too low
incorrectly processed lab jobs
inaccurate managed care reimbursements
duplicate frame entries
missing frames
wrong or missing UPC codes
misleading reports
And the list goes on!
Frames change so frequently that your inventory database can quickly become unusable if not properly maintained and updated.
That's where Frames Data comes in.
Frames Data provides you with accurate and up-to-date product info that loads right into your practice management software. It eliminates data entry of frame information, so you reduce costly data entry errors as well as the time you spend updating your inventory by hand!
Take a look at the infographic below to see how accurate info from Frames Data Is used throughout your frame business, and leads you to your very own pot of gold!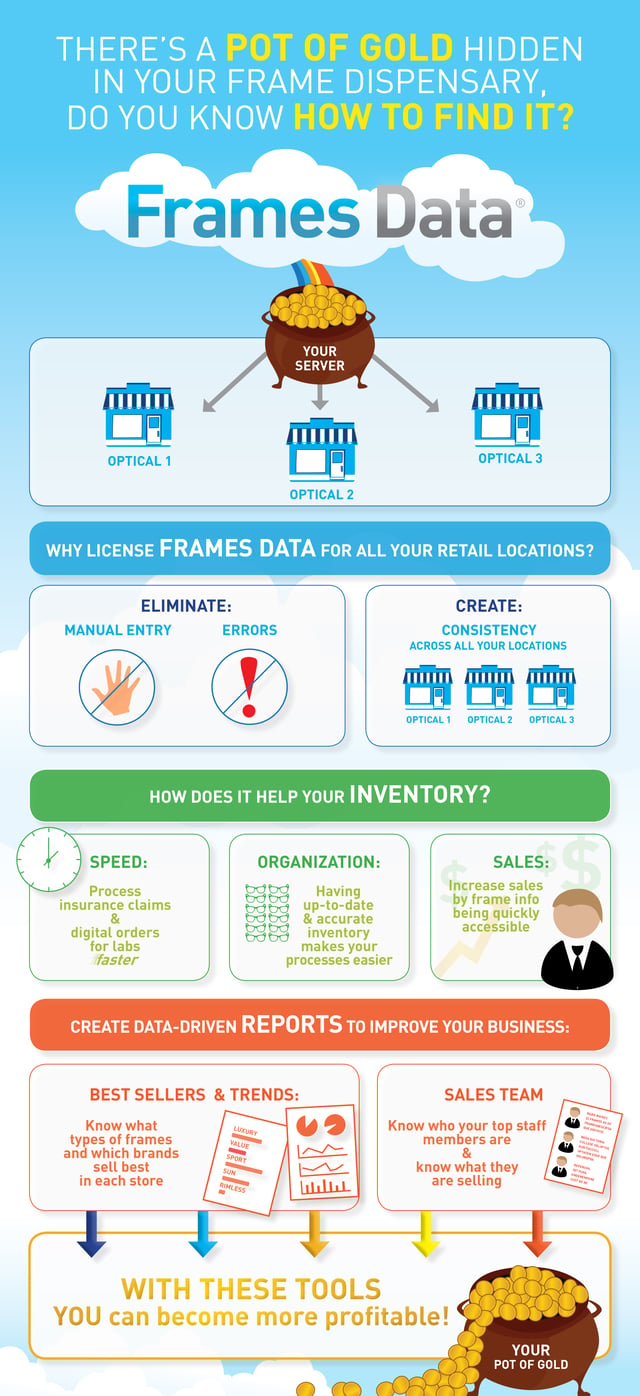 Suggested further reading:
F.A.I.L.S. Does your practice suffer from this common problem?

What's the Big Deal? Why Frames Data IDA changes everything.