Heading to Vision Expo East?
Expo weekend is always super busy, and you might not have a lot of time to get out and explore. That being said, there are lots of fun things within walking distance to the Javits Center.
So even if you don't have a ton of free time, you might find something on our list that will make your trip even more memorable.

1. Hudson Yards
New York is the city that never sleeps, and if you only visit during Vision Expo East, you'll notice a lot of change just in the last year. In fact, right across the street from the Javits Center, the new Hudson Yards development now looms large.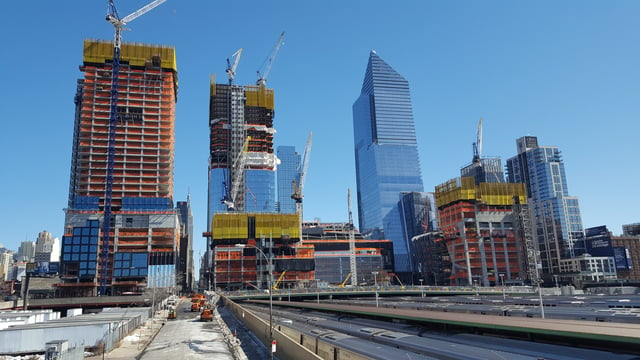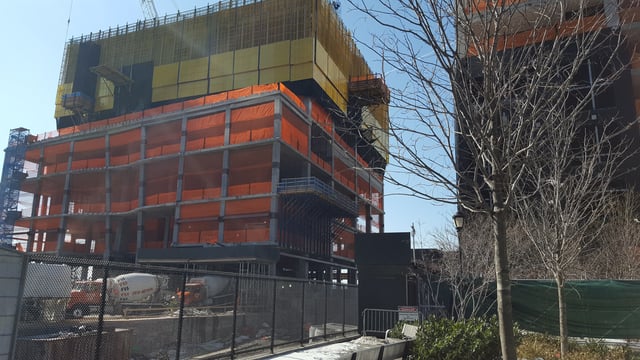 How often do you get to see a whole new neighborhood suddenly appearing from nothing?
2. Hudson View Park
New York is building a delightful little park just across the street from the Javits Center. You can admire the Hudson Yards construction from the comfort of a Hudson Park bench.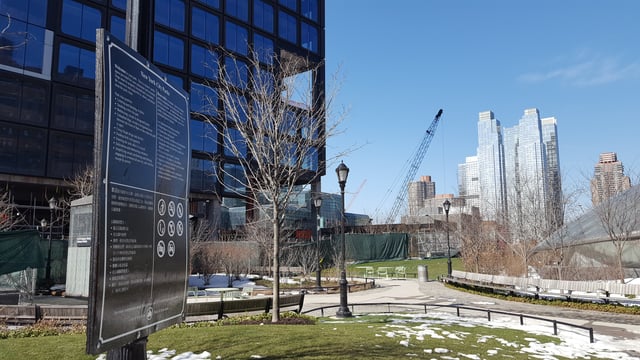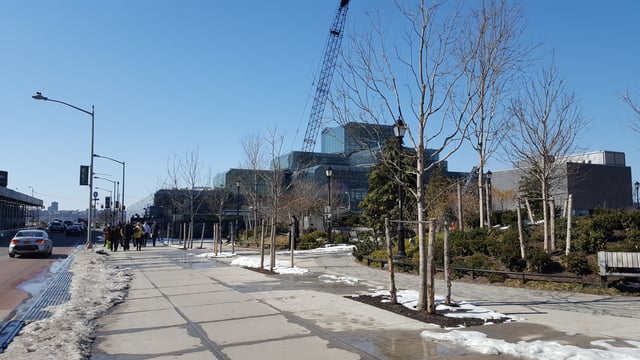 Granted, there was still snow on the ground when I took this picture, BUT it's forecast to be well in the 50s by expo time and Spring will be in full swing.
3. The High Line
The High Line, the park created from a decrepit rail line, winds it's way down the west side of Manhattan. And though you'd never know it from the non-descript opening in the fence that marks the entrance, there is an entrance directly across 34th street from the Javits Center.

It offers fantastic views of the city, a remarkable juxtapositioning of old, industrial next to shiny, modern architecture, and beautful landscaping using plants native to the area. Take it all in on a relaxing stroll through a beautiful park. Celebrate Spring, the best time to be in the city!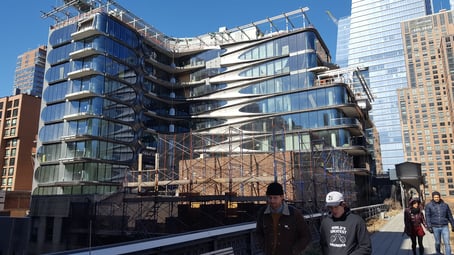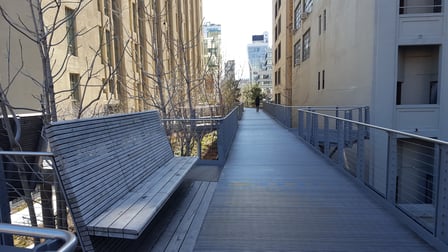 4. Take the 7 train to ...Anywhere.
The 7 train is brand, spanking new and right outside Javits. Take it for a quick ride to Time Square, Grand Central...or a long trip to Flushing, Queens for some very authentic Chinese food.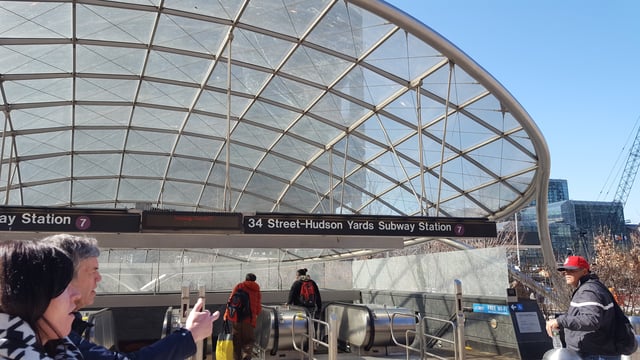 5. Gotham Market
Want to get away from Javits for lunch? Try out this trendy food hall that's just a few blocks north on 11th Avenue at 45th street. There's something for everyone. Check out the full selection here.


6. Classic Car Club Manhattan
Though it's currently under some pretty extensive renovations, you will likely find that the doors are open for you to explore the cars.
And even better, it is located directly behind Javits Center on Pier 76.
Click here to get a preview of all the rides they have in Pier 76!
---
Hopefully you find some free time for a little exploring between all of the booth visits, educational programs and networking at Expo. Of course, don't forget to stop by the Jobson booth (#2975) and visit Frames Data! Read up on all the fun we have planned here and here!
---