My Frame Gallery subscribers will soon have a new tool to gain insights into their businesses. Starting this month, Frames Data will provide statistics to Gallery subscribers to help paint a picture of how the Galleries are being used.
The statistics, the first of which will be made available this month, will be supplied monthly via email. They will include the following statistics: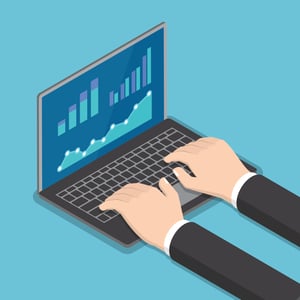 Top Brands Searched
Brands that were specifically chosen for viewing via the Brand filter, displayed in descending order from most searches to least. This statistic provides insight into which brand names appeal to your client base.
Top Brands Viewed
The brands which had the most frame styles viewed, presented in descending order by number of frames viewed. This statistic indicates which brands have styles that induce consumers to click through to see further information.
Device type
A breakdown of user sessions by device type (desktop computer, tablet, or mobile device). A desktop computer or tablet indicates users are more likely to be at home or in an office, whereas a mobile device is more likely to be someone on the go.
Frames Data plans to expand this reporting package over time, so stay tuned as more statistics are added.
These reports require a full calendar month to generate, so Galleries launched prior to May will generate a first report in June, whereas new customers that started in May will see their first report in July.