It's SCANdalous!!!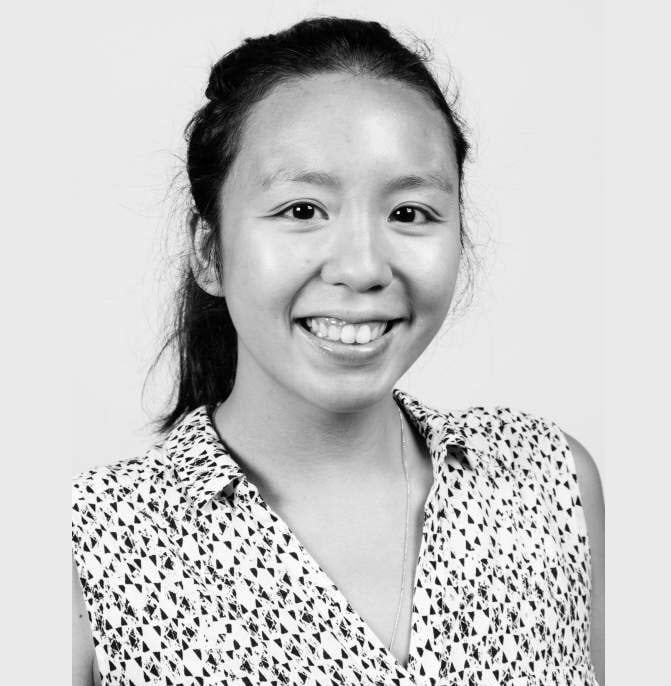 The Coolest Feature on Frames Data Online You Aren't Using

Picture this: You and your customer have found the perfect frame, except the color just isn't right. Wouldn't it be impressive if you had a tool that could quickly look up every color and size that frame came in?
Surprise! There is such a thing!
What if you wanted to confirm that all your prices were up-to-date in your practice management software? Or you had a bunch of managed care claims that needed to be submitted? Wouldn't it be great if you could generate a list of all your frames' most up-to-date prices without typing code after code after code?
Surprise again! Frames Data has made this possible.
We know how time-consuming it is to search by UPC code manually. Typing in random digits by hand takes a lot of effort and leaves room for mistakes. This is why we've made this tedious process a breeze. Use your barcode scanner with Frames Data Online to find the most up-to-date frame information. Searching frames by UPC code is now easier than ever.
Here's how:
Log in with your username and password on www.framesdata.com.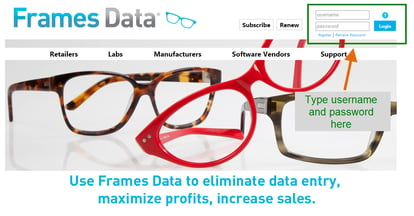 Select either our PriceSearch or FrameSearch tool.
NOTE: You will be prompted to input your password again when selecting PriceSearch to ensure that only your dispensary can access the latest listed wholesale prices.

Both FrameSearch and PriceSearch have the option to search by UPC, choose this to use your barcode scanner.
NOTE: When using PriceSearch, you will notice that you can scan up to 25 codes at a time. This will save you so much time when checking the most up to date prices on multiple frames.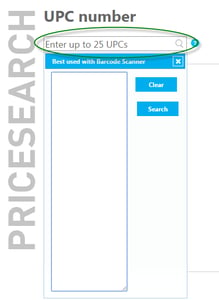 Simply scan each frame you would like to look up.

You can even print out the list for a handy print reference! It is scandalously easy and quick. Log in now and try it for yourself!