Are online retailers stealing your patients on Facebook?
by
Tom Doyle
on February 20, 2023 at 10:45 AM
In one short session on Facebook, I saw dozens of ads to buy glasses online.
---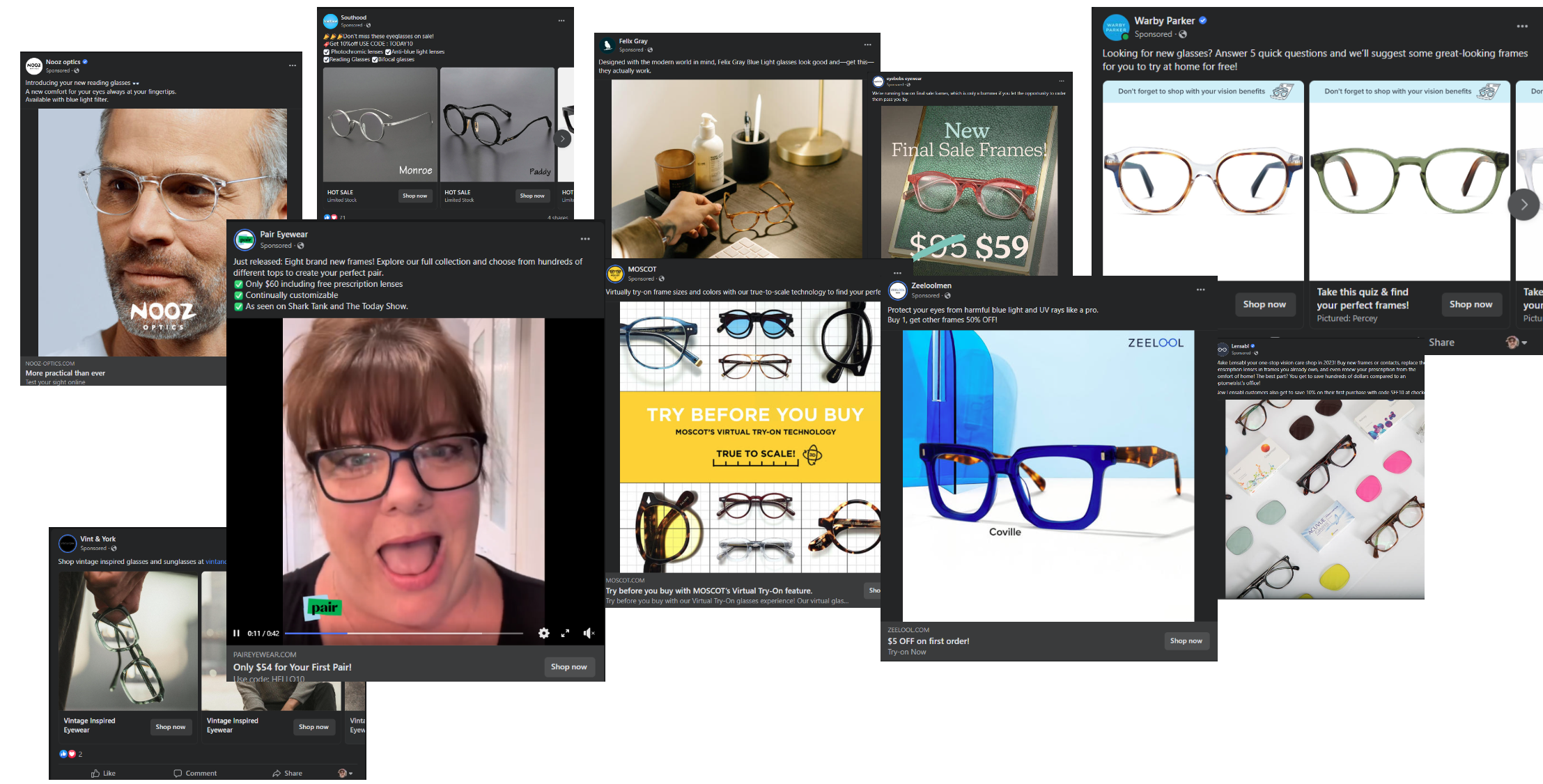 Recently, I was scrolling through Facebook and was astonished at how many different ads for online optical retailers were being crammed into my feed. In just a 15 or 20 minute browse, i saw the 15 ads shown above.
It's not just me though. If your patients are on Facebook, it's likely they are seeing many ads suggesting that they start look online for new frames. Even if they were hesitant before, the constant barrage of these ads is likely to change some minds.
And the reality is, these companies wouldn't do it if it didn't work. And though many of the frames being advertised are seriously cheap or gimmicky, and you might not consider them your competition, many others are similar or the same as what can be purchased in a store!
My point here is that consumers are slowly being trained to spend more of their time shopping online, and that includes for optical.
The good news is that you don't have to go as far as launching a full e-commerce site to compete. In fact, I'd be willing to bet that most people will still want to try glasses on before they purchase.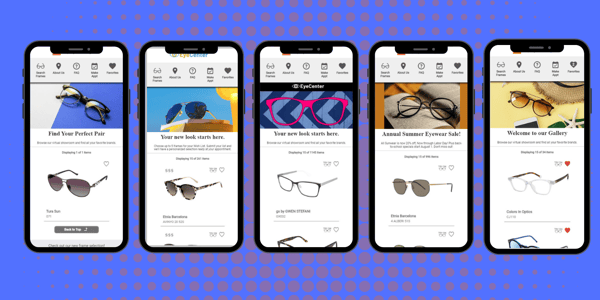 After all, who wants to be stuck with frames that don't fit well or are uncomfortable? Even in the age of Virtual Try-On, IRL Try-On with an optician is a key part of selecting frames.
So here's my suggestion...even if you don't think you're ready to have an online frame catalog for your patients, you should look at My Frame Gallery. It's the most economical choice (especially if you already subscribe to other Frames Data products), it's easy to set up, and it's a way for you to quietly dip your toe into more online engagement while you slowly plan to incorporate it more fully over a year or two.
I think the key is to move in that direction sooner rather than later. After all, the world continues to move towards more digital. If you start now, you'll be that much further along than the practices that are putting the change off for later.
Tom
P.S. I'm not suggesting that the super cheap retailers are your direct competition. After all, if someone is looking for a $20 frame that is a steal but may fall apart next week, that person is probably not your target.
P.S.S. As I mentioned, these companies wouldn't buy social ads if they didn't work. Maybe your practice should consider trying some local social media advertising? If you need help, I recommend getting the help of marketing consultant or agency with experience in the optical industry.
---
Ready to get started with My Frame Gallery? Here are 5 ways you can take the next step:
Order now

(existing Frames Data subscribers should call in to add My Frame Gallery to your existing account)
Call us (for single location practices) at 1-800-821-6069 ext 3.
Call us (multiple location practices)

at 1-800-821-6069 ext 4.