FAQs: Getting started with My Frame Gallery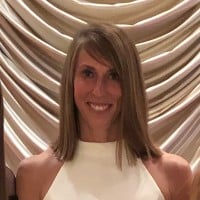 Interested in online frame browsing for your practice, but have questions?
We've taken all the most commonly asked questions that come up during a My Frame Gallery demo, and given you the answers here!
Of course, remember to sign up for a demo of your own if you haven't yet!
QUESTION: Why should my practice consider using My Frame Gallery?
ANSWER: The market is changing quickly, and this is an easy way for your practice to keep up. Here are some facts:
You may feel that your practice is doing fine without an online Gallery. But here's the thing: if you wait until you aren't doing fine, you'll be way behind. Now is the time to get ahead of the game.

Q: We don't have time to get the gallery set up – how long does it take?
A: My Frame Gallery is designed to be easy, but we also offer a "Quick Start" service at no additional charge. We'll do the work of setting up the gallery for you, so it won't take up much of your or your staff's time! Most galleries are set up within a week or two, and only require a 45 minute review/training session.
Q: Does the Gallery require a lot of maintenance to keep it updated?
A: You can populate the gallery with an inventory file or by adding entire collections all at once. Both options keep it low-maintenance going forward and allow for customization of frames displayed.
Q: We are busy and short-staffed, is this going to create more work for us?
A: Having patients "pre-shop" before their appointment can actually save up to 10 minutes per appointment based on feedback from current My Frame Gallery users. The gallery can help streamline your appointments.
Q: We take pride in our in-person service and our opticians are experts in choosing eyewear for patients. Is this intended to take the place of that?
A: My Frame Gallery was designed to drive more traffic to your practice! It increases patient engagement and enhances their existing experience with YOU.
In fact, when you receive a wish list, it's like being given a head-start with that patient. Now you know what kinds of styles they find appealing, and you can choose styles to have ready in advance of their appointment. Patients love it!
Q: How can we get the most from My Frame Gallery?
A: There's certainly value in simply posting your inventory online so customers can view the frames you carry. However the most successful galleries are those where the practice is fully engaged with it, train staff how to use it effectively, and communicate with patients about it.
Q: Can my practice afford this?
A: My Frame Gallery is the most affordable option in the optical market for online frame browsing that includes Virtual Try On and a Wish List feature. Plus, there are discounts for practices who already subscribe to another Frames Data product!
---
Ready to get started with My Frame Gallery? Here are 5 ways you can take the next step:
Order now

(existing Frames Data subscribers should call in to add My Frame Gallery to your existing account)
Call us (for single location practices) at 1-800-821-6069 ext 3.
Call us (multiple location practices)

at 1-800-821-6069 ext 4.