We've re-envisioned the Wish List and re-named it as "Favorites". We've also launched several new layout improvements with an emphasis on mobile.
---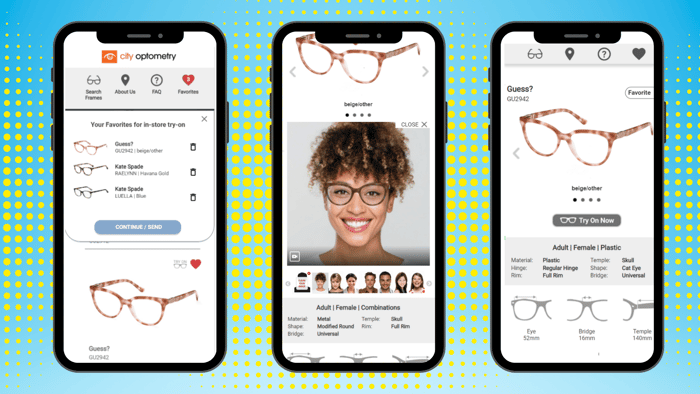 Starting today, you'll see big changes in My Frame Gallery!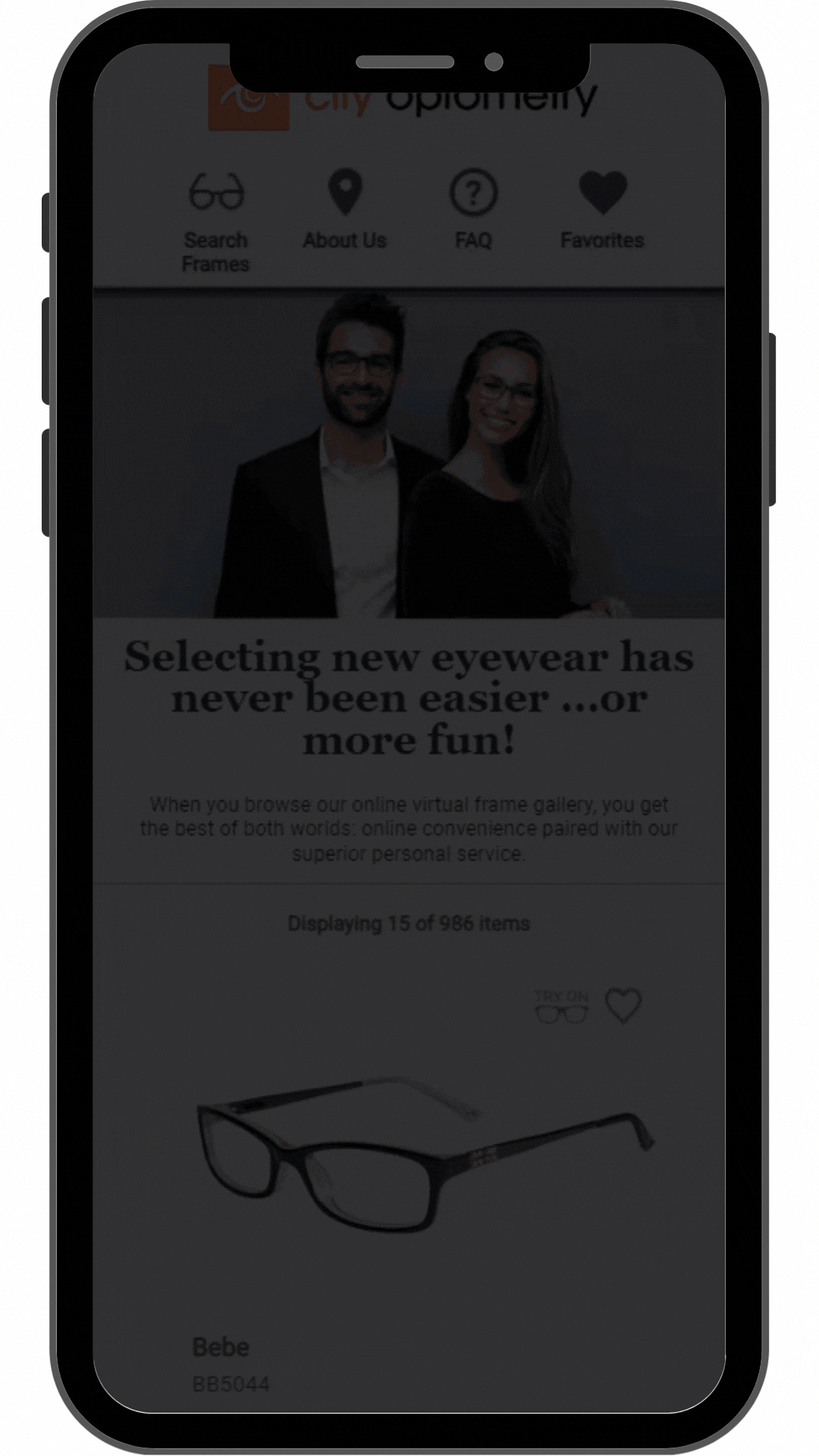 The Wish List function has been re-worked and re-named as Favorites
Design improvements in Virtual Try-On
Revised layouts, with an emphasis on mobile
Wish List becomes Favorites
The Wish List has been one of the primary ways in which patients interact with My Frame Gallery, providing valuable information about the patient before their appointment. We've improved on the Wish List and relaunched it as Favorites.
The Favorites feature has a more intuitive flow that will be more obvious to patients, with fewer clicks and higher visibility. Pop-up reminders will help guide patients through the process and towards a successful Favorites list submission.
These improvements should result in more list submissions, which in turn results in more time saved in the appointment itself (users already report at least 10 minutes saved when patients submit a list of frames before their appointment; more submissions should equal more time savings).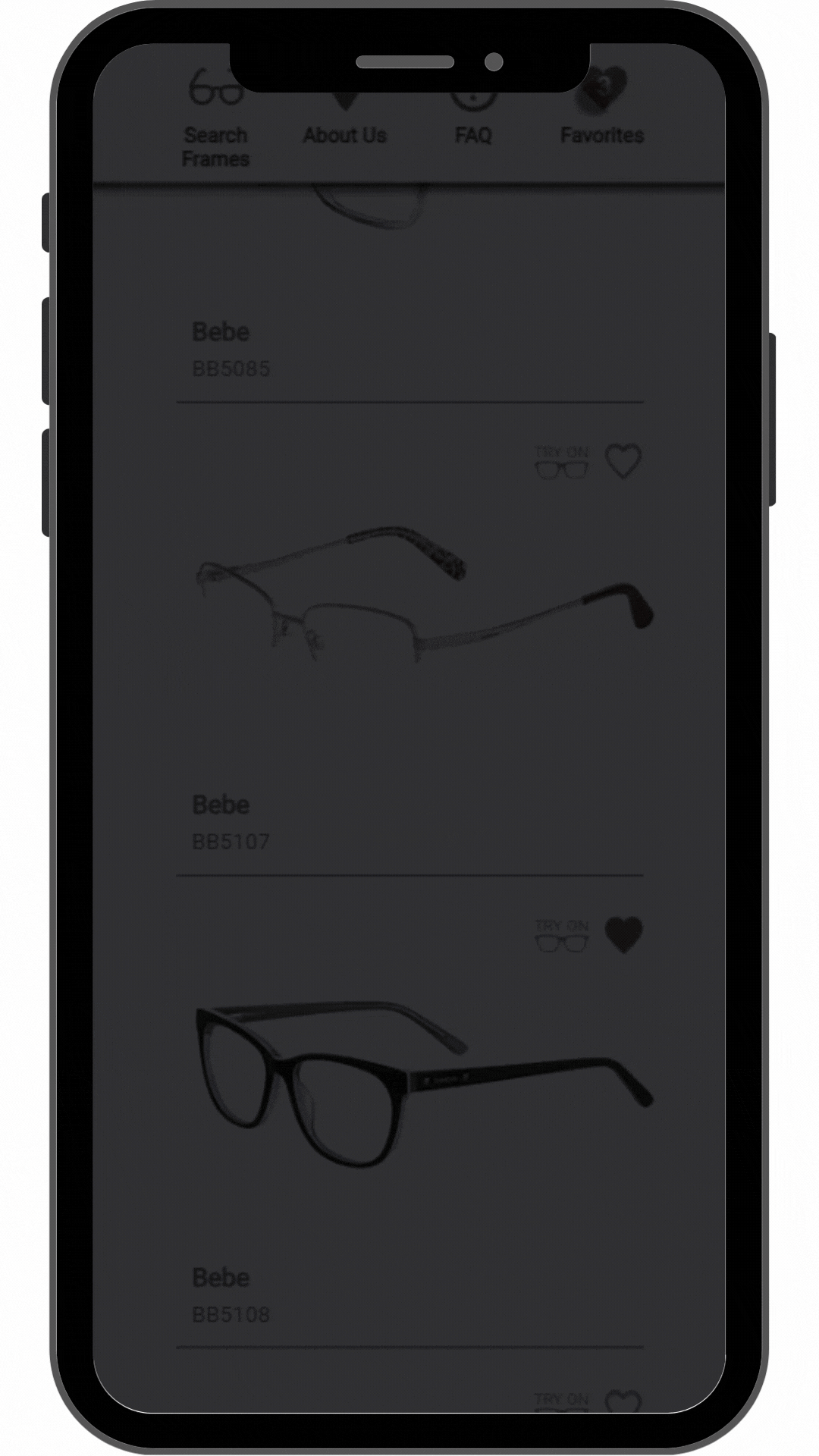 Mobile and other design changes
Mobile gallery usage now accounts for over 60 percent of all visits and continues to grow!
That's why many of the changes made in this update are designed to deliver all the functionality of our desktop version but in a cleaner, more intuitive mobile-first design.
In addition, the main gallery page has larger images, more prominent buttons and navigation touch points, and a simplified layout. Style details and Virtual Try-On are now on the same page.
We expect that these changes will result in a simpler patient journey, as well as longer mobile sessions and more page views per session.
Virtual Try-On Updates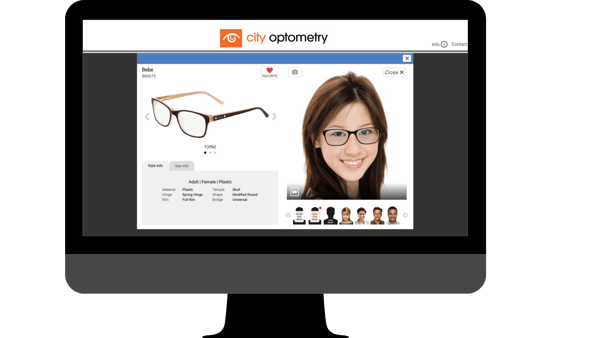 To enhance the mobile Virtual Try-On experience, we have made significant upgrades to its container.
Now, instead of opening up in a new window, the container opens within the detail page and expands vertically, increasing its size by 30%. This means that patients can get a clearer view of themselves and the frames they're trying on.
As mentioned above, Virtual Try-On for the desktop version of My Frame Gallery has now been combined on the same page as the frame details. We think this will be a simpler, less cluttered look and feel for your Gallery!
Ready to get started with My Frame Gallery? Here are 5 ways you can take the next step:
Order now

(existing Frames Data subscribers should call in to add My Frame Gallery to your existing account)
Call us (for single location practices) at 1-800-821-6069 ext 3.
Call us (multiple location practices)

at 1-800-821-6069 ext 4.
Related Posts