Safety Login: Extra PriceSearch Sign-On Now Optional
Users of the online price look-up tool can now opt to keep access behind a secondary login for better security, or turn the secondary login off for ease of use.
Since it's launch way back in 2013, the online wholesale price look-up tool on Frames Data Online called PriceSearch has included an additional login requirement for users to gain access.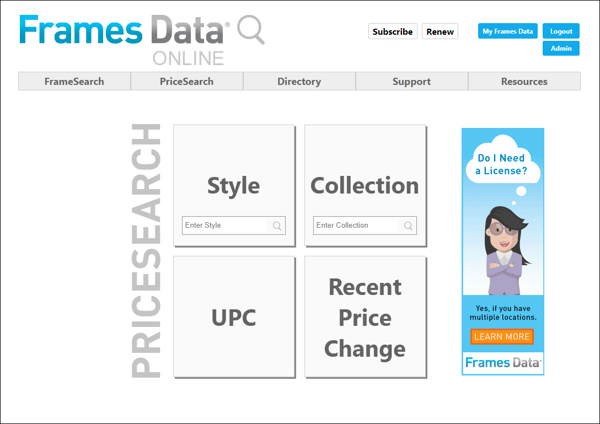 Though that extra login may have been an annoyance to some users, many practices use Frames Data Online with patients, and we wanted to make sure those patients didn't accidentally stumble upon the wholesale price. The extra login provided that little bit of extra security.
Recently, Frames Data conducted a subscriber survey asking whether users would prefer to keep or discard the extra login.
While those advocating to eliminate the login were by far the majority of responses, a significant number of respondents wanted to keep the login.
As a result, we decided to make everyone happy. The extra log in is now optional; simply turn it on or off in your settings (by default is it turned on). Here's how:
Step 1. Log in at www.framesdata.com
Step 2. Hover over My Frames Data in the upper right corner; select Account Settings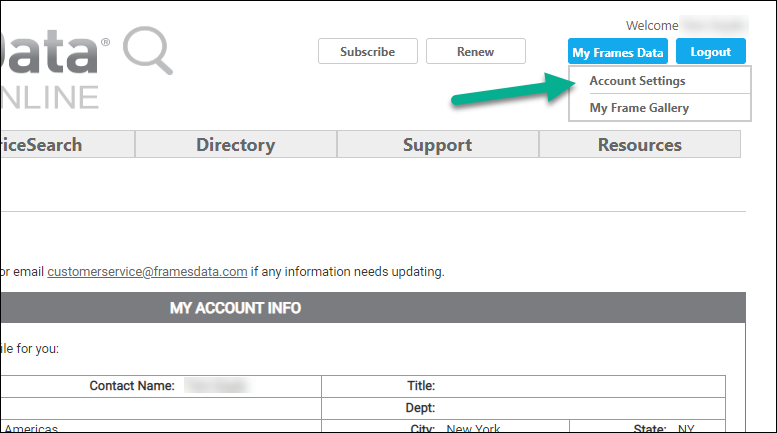 Step 3. Scroll down to "PriceSearch Settings".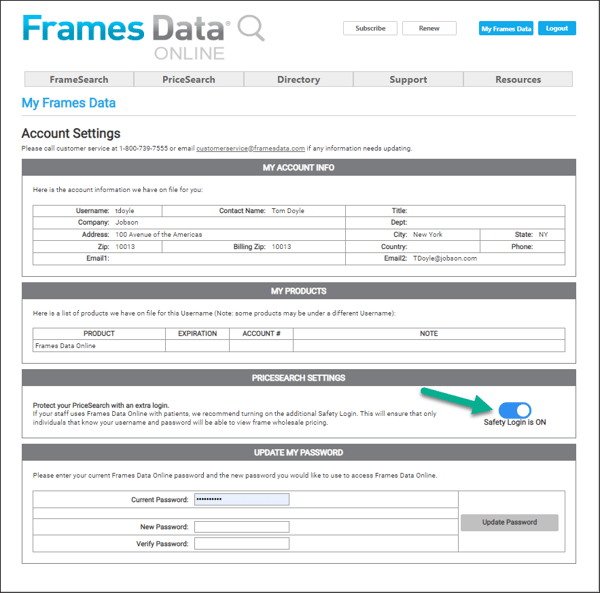 Step 4. Toggle on or off.
If your practice uses Frames Data Online with patients (to show them additional frames options) we recommend you keep the safety login ON.
If you don't generally use Frames Data Online with patients, it will be easier for your staff to look up pricing with the safety login turned OFF.
For further questions, contact techsupport@framesdata.com