NextGen Healthcare has updated their Frames Data integration. NextGen Optical Management is now compatible with our most advanced data product, Frames Data IDA.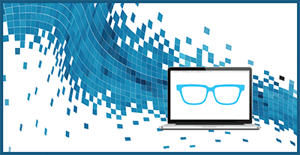 That's great news if you are using NextGen to manage frame inventory. Frames Data IDA delivers data to your software over the web. Since Frames Data is updated every day, you can update your inventory on your schedule, whenever you want. No more waiting for a quarterly disc every three months!
Instead of a disc, you'll simply enter your Frames Data username into your software. Other than that, the integration will remain largely the same. NextGen already has some great features, including automatic updating of frame information. Now it will be even better!
To use Frames Data IDA with NextGen, you must be using NextGen Optical Management 5.8 UD2 or greater. If in doubt, please contact NextGen directly for help. Likewise, if you need to update your version of NextGen, please get in touch with them directly.
Interested in switching over to Frames Data IDA? Call 1-800-739-7555 to get started.
If your subscription is active, there's no need to pay anything now (unless it's time to renew). We'll simply update your existing subscription product to reflect the change.
For more information about NextGen, visit their website.
Using an older version of NextGen? Contact your account manager or call 215-657-7010 to discuss updating your software.
Not using NextGen, but interested in using Frames Data IDA? Contact your software provider and ask them to update their integration. Chances are we've already reached out to them about upgrading to Frames Data IDA. However, software developers are more likely to implement changes based on customer interest!