Winning teen, elder, and remote patients with My Frame Gallery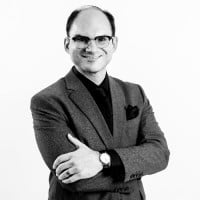 Vision Optique, a technology-forward practice in Houston, TX, has found that My Frame Gallery helps them appeal to three specific segments of their patients: Teens and younger patients, remote patients, and surprisingly, older patients.
If you're thinking of changing things up at your practice, look to someone who's already achieved the kind of success you want. That's a sound, time-tested business tactic; and there are few optometry practices more successful than Houston's Vision Optique, a stalwart of the Texas optometric community that's been in practice for twenty-two years—and which shows no sign of slowing down.




"It's a completely private and independent practice" says co-founder and managing partner Dr. Bridgitte Shen Lee. "We're not part of any chain. We are a successful primary eye care practice with three medical sub-specialties. My focus is ocular surface disease, my business partner's focus is specialty contact lens, and our associate doctor's specialty is OrthoK for myopia management."
Despite being a boutique practice with only 1800 square feet of space, the practice serves thousands of patients a year and has a full-service optical with a wide range of frame lines available for patients.
"...Teenagers love the new clear Clubmaster...
If we don't have the other colors on hand, they can quickly see them from the Gallery."
"Our high end optical offers both luxury fashion brands and unique collections. We've had two generations of remodels in the past twenty-two years and we're currently working on the third-generation of remodeling. Fashion brands like Kate Spade, Oakley, Ray Ban, Tori Burch, Tom Ford, and David Beckham are our basic collections. Luxury collections are Chanel, Dior and Robert Marc. Unique collections like Tom Davies, Gold & Wood, Zero G and Lunor are sourced from around the world. We hope more unique and luxury eyewear collections will consider joining My Frame Gallery so patients can enjoy an extensive virtual try-on experience."
So, how did they do it? "We have focused on technology, service, and earning each patient's trust from day one," she says. "And we've been rewarded by our patients for that focus, because it means we've paid special attention to their experience and making it as memorable and pleasant as possible. Improving patient experience has included embracing new technology like My Frame Gallery and creating a full online store.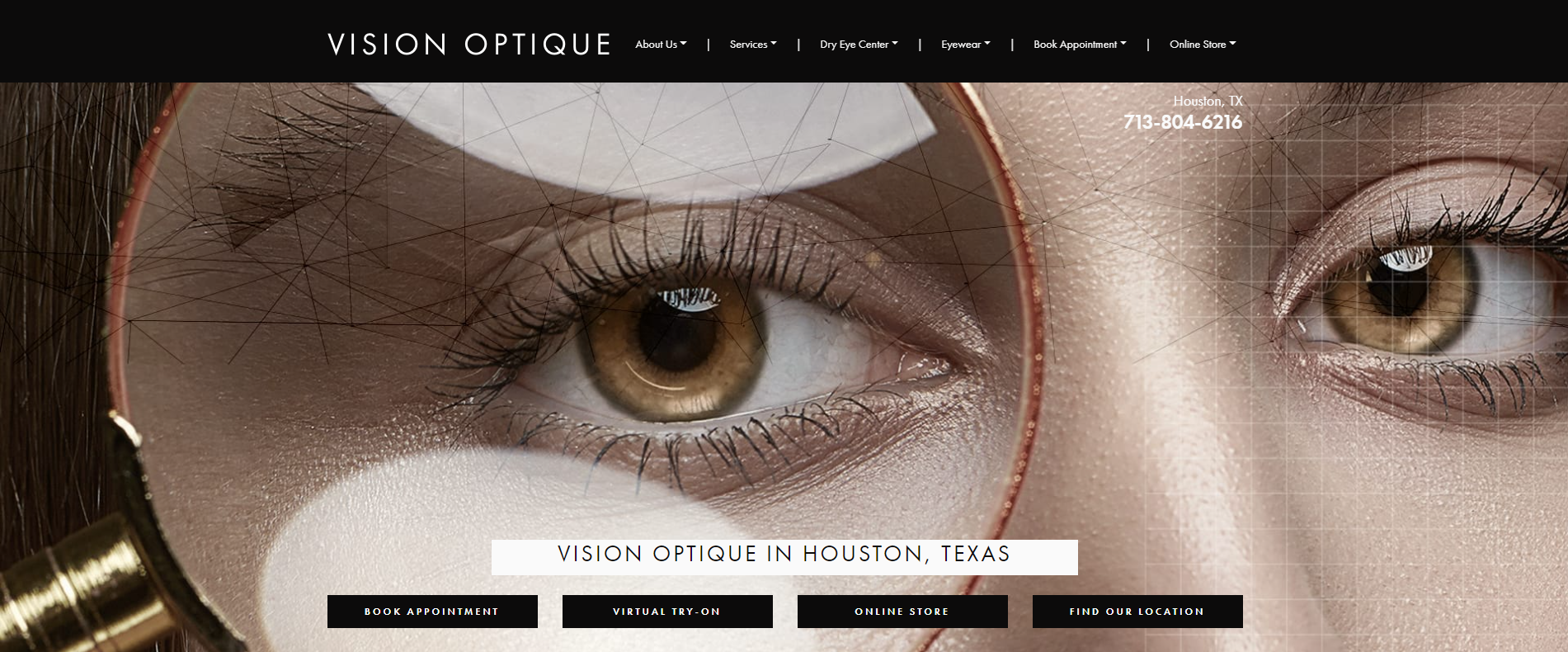 Vision Optique's new website is well designed, and includes a link to their Gallery front and center on the home page.

The new website launched in September of 2020, introducing patients to My Frame Gallery both through the site and through Vision Optique's high-engagement Instagram and Facebook platforms. "When we went into the shutdown in March of 2020, I decided to create a brand-new website and to improve patient experience," Dr Shen Lee says. The new website incorporated patient experience improvements and services—Frames Data was one of them."
"We've been getting more traffic through social media posts," she says. "We consistently post three times a week, and we try to consistently use the same themes, like #TechTuesday, #WellnessWednesday, and #FashionFriday."
"Teens love the ability to try frames on with their own phones...
They'll come back for more in the future because they appreciate the tech-forward experience."
"On every Friday's post, we include a link to our Frame Gallery and we tag Frames Data. When a post is about a specific brand of frames, we use the Direct Brand Links that Frames Data gave us, so that readers will be directed right to those frames on our Gallery when they click through."
Although My Frame Gallery is a valuable pre-appointment tool for patients to try on frames at home, Dr. Shen Lee says that, unexpectedly, the tool has proven more popular and useful in-office, with younger patients."We get higher engagements when patients are in office. For example, many Teenagers love the new clear Clubmaster, but they want to see how the other colors and shapes look on them. If we don't have the other colors on hand, they can quickly see them from the Gallery."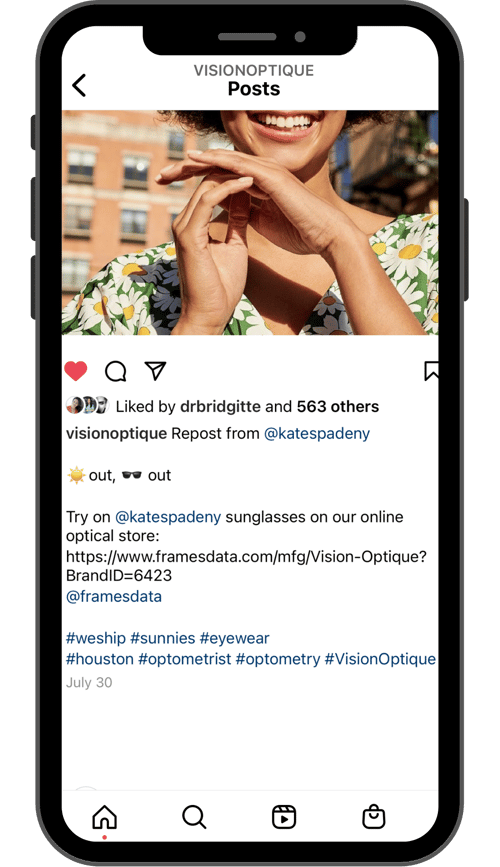 The younger patients are also drawn to the technology itself. "The teens love the ability to try frames on with their own phones. The fact that we're incorporating this technology into the experience is a real plus for them, and it's something they'll remember the next time they need glasses. They'll come back for more in the future because they appreciate the tech-forward experience.
For older patients, Dr. Shen Lee's opticians offer a similar experience using a laptop computer set at one of the dispensing stations.
"Older patients...enjoy this set-up because they don't have to physically go to the frame board..."
"Older patients seem to enjoy this set-up because they don't have to physically go to the frame board and take down frames, which can be difficult for some. Instead, they can sit comfortably in one spot and browse from the screen without having to move around the dispensary."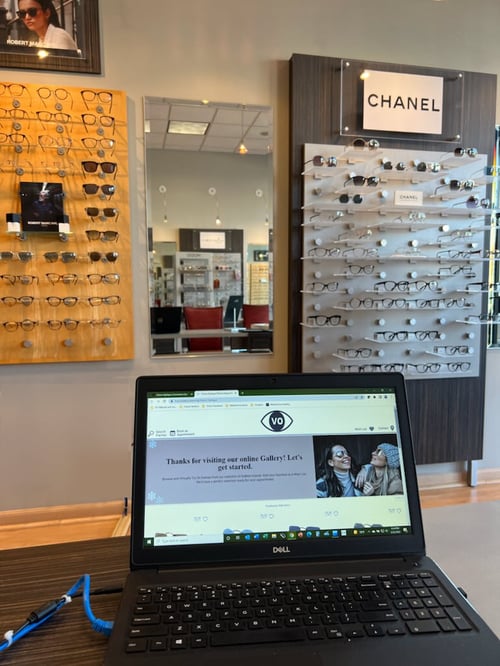 The dispensing tables are laid out like jewelry store counters. It's proven effective enough that Vision Optique is incorporating a similar set up into their remodel:
"For the remodeling that I'm doing, we will have one try-on station per dispensing table… For the patients that we are utilizing it with while frame styling, it helps increase capture rate."
Vision Optique also serves many out-of-town patients, and My Frame Gallery is particularly valuable to them.
"For our out-of-town patients, the gallery has been especially helpful. We have a lot of college students, boarding school kids, patients who moved away but wanted to remain patients, even referrals from family members… These customers have really enjoyed being able to try-on frames remotely with the Gallery. Once they've selected the frames, they simply communicate with our opticians on the purchasing details. It's nice to have additional glasses purchases outside of our physical optical!"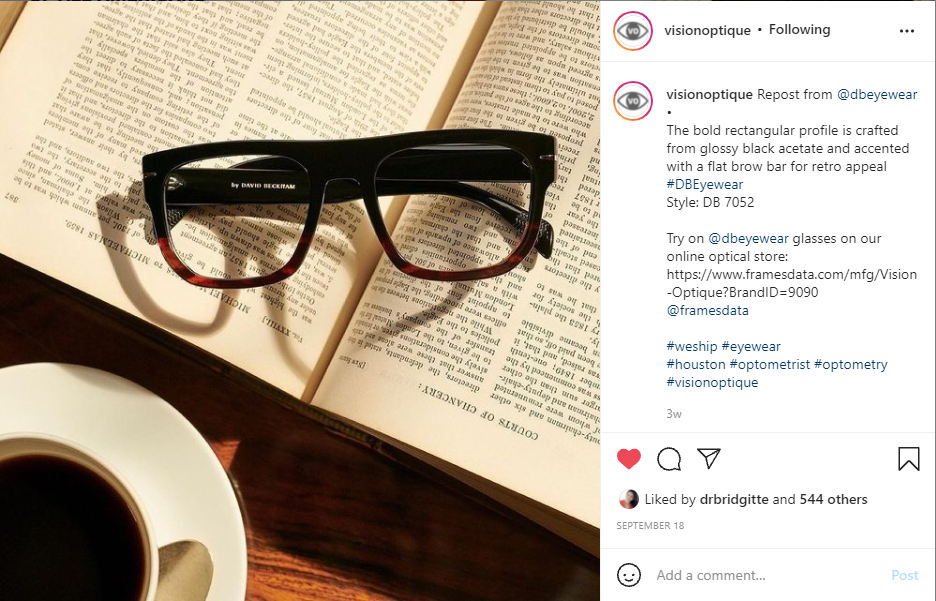 Vision Optique uses My Frame Gallery's Direct Brand Link feature to point people to view specific brands on their Gallery,
as this Instagram post featuring

David Beckham Eyewear by Safilo shows.
With their dedication to incorporating technology to improve patient experience, Dr. Shen Lee and the Vision Optique team have found a way to make a successful practice even more successful with My Frame Gallery—and they're just getting started.
"This kind of technology is becoming more and more popular, and overall I think the potential is huge. We're already seeing how effective it is with the younger patients especially, and they're always on the leading edge when it comes to tech. That group of tech-savvy patients is only going to grow over time, which is why we're so committed to using My Frame Gallery in our office to its full potential!"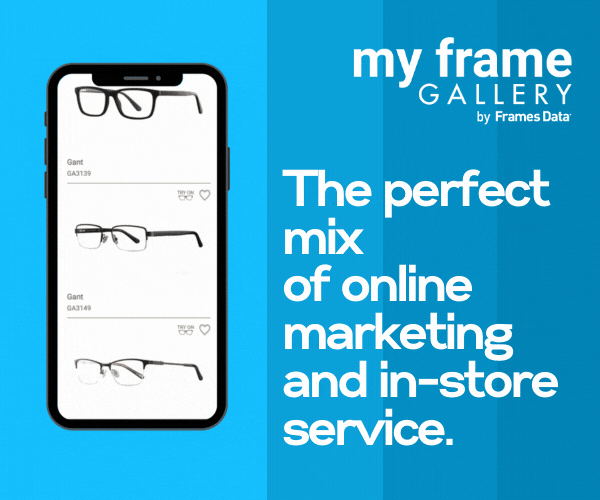 Ready to get started with My Frame Gallery? Here are 5 ways you can take the next step:
Order now

(existing Frames Data subscribers should call in to add My Frame Gallery to your existing account)
Call us (for single location practices) at 1-800-821-6069 ext 3.
Call us (multiple location practices)

at 1-800-821-6069 ext 4.