Frequently Asked Questions about My Frame Gallery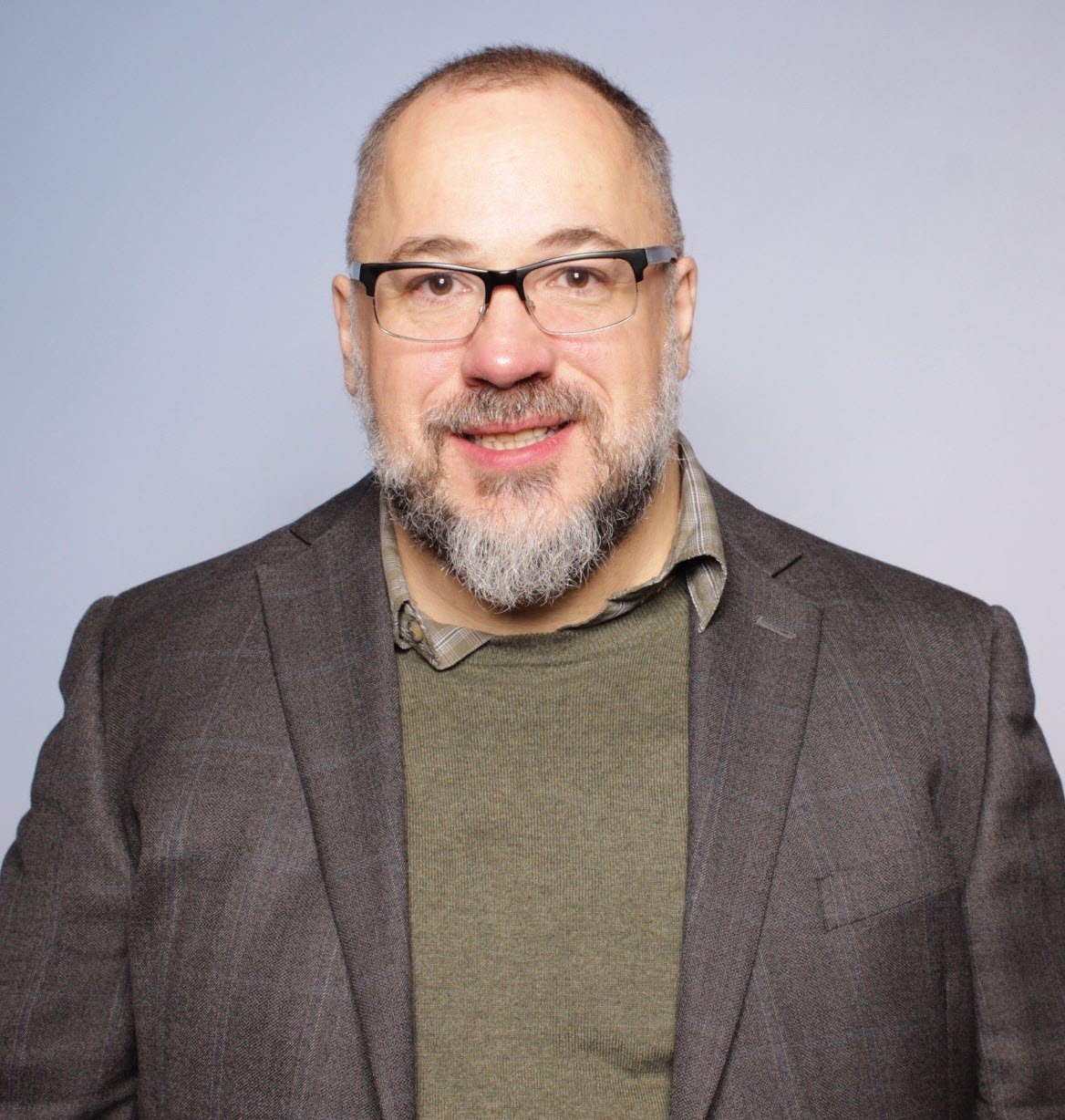 by
Tom Doyle
on November 22, 2017 at 11:57 AM
Your Top 10 Questions, Answered


1. What is My Frame Gallery?
My Frame Gallery is Frames Data's new online product for optical retailers. This product: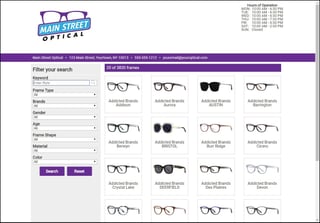 may help you sell more frames

Is simple to set up
Costs a fraction of developing and maintaining a site on your own.

You can now easily recreate your in-office frame board online, on a web page customized to include:
your logo

your hours of operation

your color theme
Best of all, My Frame Gallery uses Frames Data's powerful product data and imagery assets. Your Gallery can reflect your practice's actual frame selection without the tremendous investment in time and dollars to develop and maintain your own online frame presence.
We've done the hard part for you!
Simply add your logo/branding details, select your frames, hit publish and you're done! You have an online frame gallery.
You can then put a link to your new gallery on your existing website, so your customers can browse and virtually try-on frames. My Frame Gallery can also be used in-store with patients as a sales tool (for more on how to use My Frame Gallery, see question #3 below).
Stay up-to-date on everything My Frame Gallery. Check out our library of posts about this new product.
2. How can my business benefit from using My Frame Gallery?
Did you know that 3 out of 4 retail purchases start with online browsing?
Why not have them browse on YOUR website?
That's what My Frame Gallery makes possible!
Our objective in developing My Frame Gallery is to help you generate interest in your dispensary's frame selection online, which will create real-life foot traffic to your dispensary from those online visits.
My Frame Gallery gives you a competitive advantage by providing the browsing experience your customers desire, combined with the professional in-person dispensing experience your office delivers.
Online product browsing with in-person dispensing is a winning combination! You'll be able to:
Attract

new patients

from online visitors
Re-engage

inactive customers
Use in-office as a dispensing tool to facilitate patient interactions
Blend online browsing and in-person fitting to create an amazing customer experience
3. How do I use it with my patients?
My Frame Gallery is both an online and in-store business and engagement building tool.
It will increase interaction and dialogue between you and your patients before, during and after the sale – ultimately providing them with the best possible service, selection and satisfaction with their purchase. And providing you with loyal customers.
Online:
Add your My Frame Gallery URL prominently to your website
Include your custom URL in all your patient correspondence, posts, newsletters, even on your store window – they can browse even when your office is closed.
Place a link in appointment reminder emails and suggest they browse at their convenience. You can even suggest some brands or styles they might be interested in based upon their history.
Add to your thank you / follow up notes – perhaps remind them of a pair of sunglasses that they had their eye on and suggest they look at it again on your new site.
In-Store:
Make the waiting room experience more productive and enjoyable: Load your Gallery URL on an IPad and let your customers browse and virtually try frames while they wait.
During the dispensing process, quickly search My Frame Gallery for possible frame options for patients
If a product isn't in stock, but can be ordered, show your customer all the details with My Frame Gallery.


4. What if I don't have technical experience?
You don't need to be a computer wiz to use this product. Far from it!
My Frame Gallery is developed to provide you with a logical, "no-tech-experience-necessary" experience. And if you ever have any questions, just call or email us for help (1-800-821-6069 ext 1 or techsupport@framesdata.com).

Explore how-to articles about My Frame Gallery. Check out our library of posts about this new product.
5. What if I don't have a website?
No website? No problem.
Although it's great to place your custom Frame Gallery URL as a link prominently on your website, if you don't have a website, your custom My Frame Gallery URL can include your logo, hours or operation, address, email right on the page and can even function as your website.
6. Will it be easy for my customers to use?
Yes! Your customers can view your Frame Gallery from a desktop, laptop, tablet or smartphone to search, view, and even virtually try-on any frames they desire on their face or on a sample face shape similar to theirs.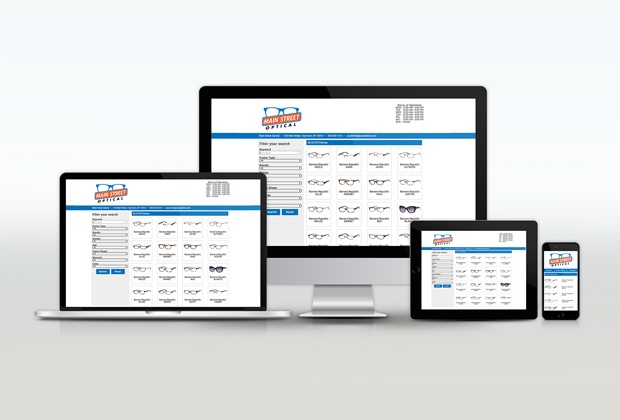 7. What will my customers see?
For the consumer, Frame Gallery is an online browsing site to give them a better idea of what types of frames they like prior to their appointment and in-store purchase.
They will be able to search styles by:
Product Type (sun/optical)
Brand
Style Name
Color
Material
Gender
Size
They can select a style to see its details, and from there they can also zoom in on the frame images, as well as view multiple color ways if available.
Virtual Try On (VTO) powered by FittingBox:
VTO functionality is available for the majority of frame styles (though generally VTO is available in only one colorway).
Using the VTO feature is easy. Customers can upload their own photo, or if their device has a camera, they can take a selfie and use that as their VTO image.
Other VTO features: Customers can download any or all of their favorite VTO images or post them to social media accounts including Facebook, Twitter, Google+, or Pinterest.
What consumers will NOT SEE:
My Frame Gallery does not show pricing, UPCs, or manufacturer information. Frame Gallery is not for online sales or price comparison shopping, rather it allows comfortable anytime browsing of your frame styles.
8. What else will i get?
There's so much more to come! With your purchase of My Frame Gallery, you will automatically receive our next upgrades (including customer wish list, a more advanced VTO feature, and reporting functionality) at no additional charge.
Stay tuned to this blog for announcements about new functionality, as well as ideas and tips to make My Frame Gallery even more beneficial to your practice.
See what consumers will see when you explore sample galleries in our library. Click here to view all My Frame Gallery posts.
9. Why is My Frame Gallery worth the investment?
My Frame Gallery will level the playing field with the big guys, who all have online frame browsing for their customers.
And secondly, adding My Frame Gallery to your existing patient marketing efforts may even increase frame sales. Just two or three additional sales per month will more than compensate for the nominal investment you'll be making.
10. What if I have questions or comments?
Call us/email us. We'd love to hear from you. Tell us what you like and what features you'd like to see!
Tech support: 1-800-821-6069 ext 1 or techsupport@framesdata.com