The next release of My Frame Gallery is almost ready. Here's a sneak peek at what we're working on for release in the coming weeks:
Virtual Try-On Upgrade to Live Try-On
Coming later this Spring, patients can use their phone camera or computer webcam for a slick virtual reality experience on a select number of frames.
Play the video above for a short preview of the new interface.
Self-Serve Automatic Updates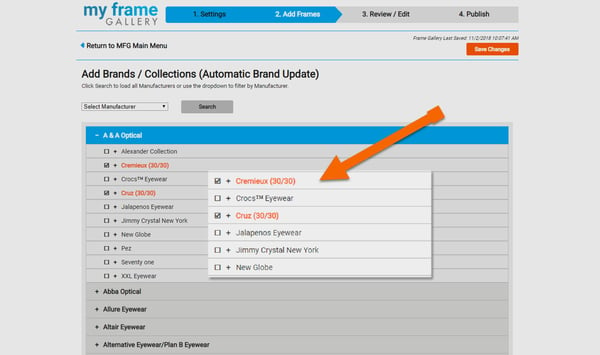 Keep the detail work of maintaining your online frame gallery to a minimum. Our Automatic Brand Update program allows you to keep your gallery updated with current frames in your selected brands, without making manual changes.
Now, you can turn on this feature and manage it inside the My Frame Gallery interface! Review or change your brands anytime you want, and even go down to the collection level if desired.
New Metrics Dashboard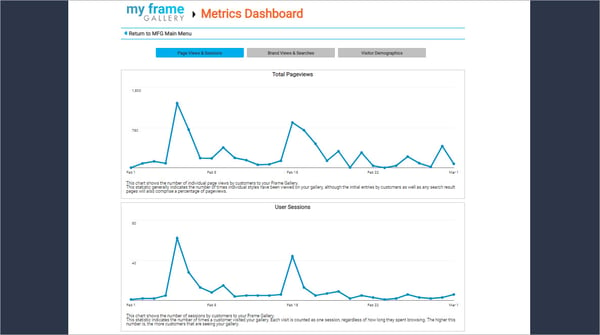 Frames Data already provides statistics to Gallery subscribers about how their Galleries are being used.
Now, your reports will be posted to a dashboard, so you can easily find and view them for easy, anytime access to your practice's stats.