Add a festive look to your Gallery with these all-new holiday and winter-themed splash pages.
The holidays are here, and so are new Splash page images!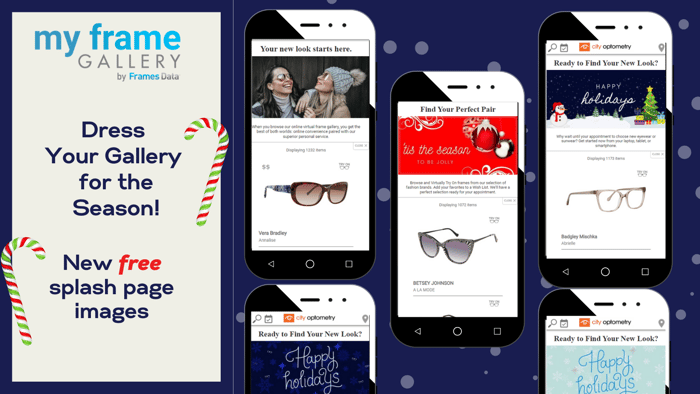 Add some holiday cheer to your Gallery! These images are built into the My Frame Gallery interface. Simply login and navigate to the "Splash Page Section" in the My Frame Gallery main menu. Once there, you'll see 5 new banners available to add to your gallery (see image below).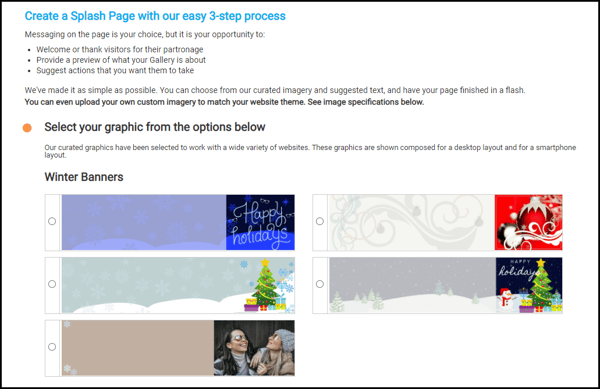 Here's an example of a gallery using the new red holiday banner. You'll notice it also displays text that lays on top of the image; you can write your own text, or simply select one of the pre-written options provided in the interface.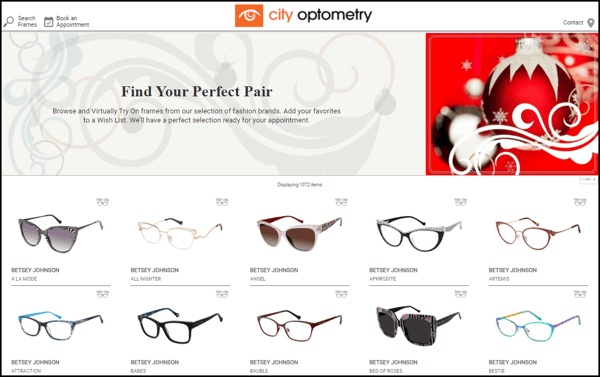 Simply select the banner of your choosing, and then follow the rest of the steps to add your text (read this blog post for a refresher on splash page set up).
Remember, you can always use your own art for your splash page too. Here's a holiday themed splash page posted on the Gallery of Family Vision Health Center in Grayson, Kentucky. It looks great, and even includes a reminder to use Flex Spending!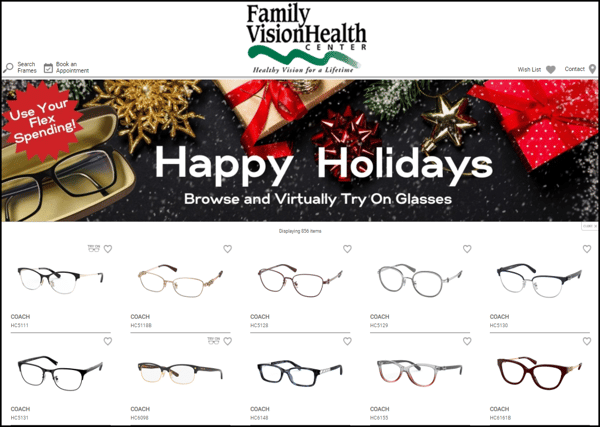 My Frame Gallery can be an integral part of your promotions, and the splash page is one more way to communicate about those promotions.
A great example is this Gallery from DHR Health Vision Care of Edinburg, Texas.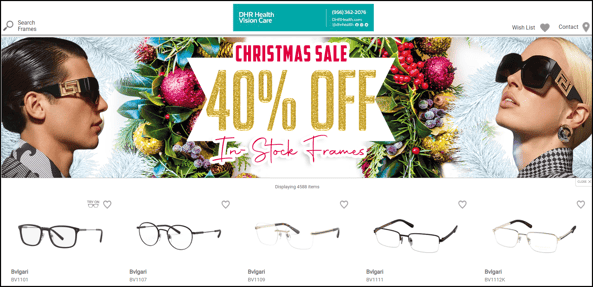 DHR is using their My Frame Gallery splash page to communicate to patients about a Christmas sale on in-stock frames, incorporating the info about the promotion with a festive holiday look and fashion optical imagery. Their banner looks great but is also serving a vital function!
To learn more about installing your own splash page, using the Frames Data supplied designs and copy, read this post.
Interested in using your own art to create a truly unique page? Read this post about uploading your own art.
---
Ready to get started with My Frame Gallery? Here are 5 ways you can take the next step:
Order now

(existing Frames Data subscribers should call in to add My Frame Gallery to your existing account)
Call us (for single location practices) at 1-800-821-6069 ext 3.
Call us (multiple location practices)

at 1-800-821-6069 ext 4.