Ensuring Success: A Laundry List of Gallery Best Practices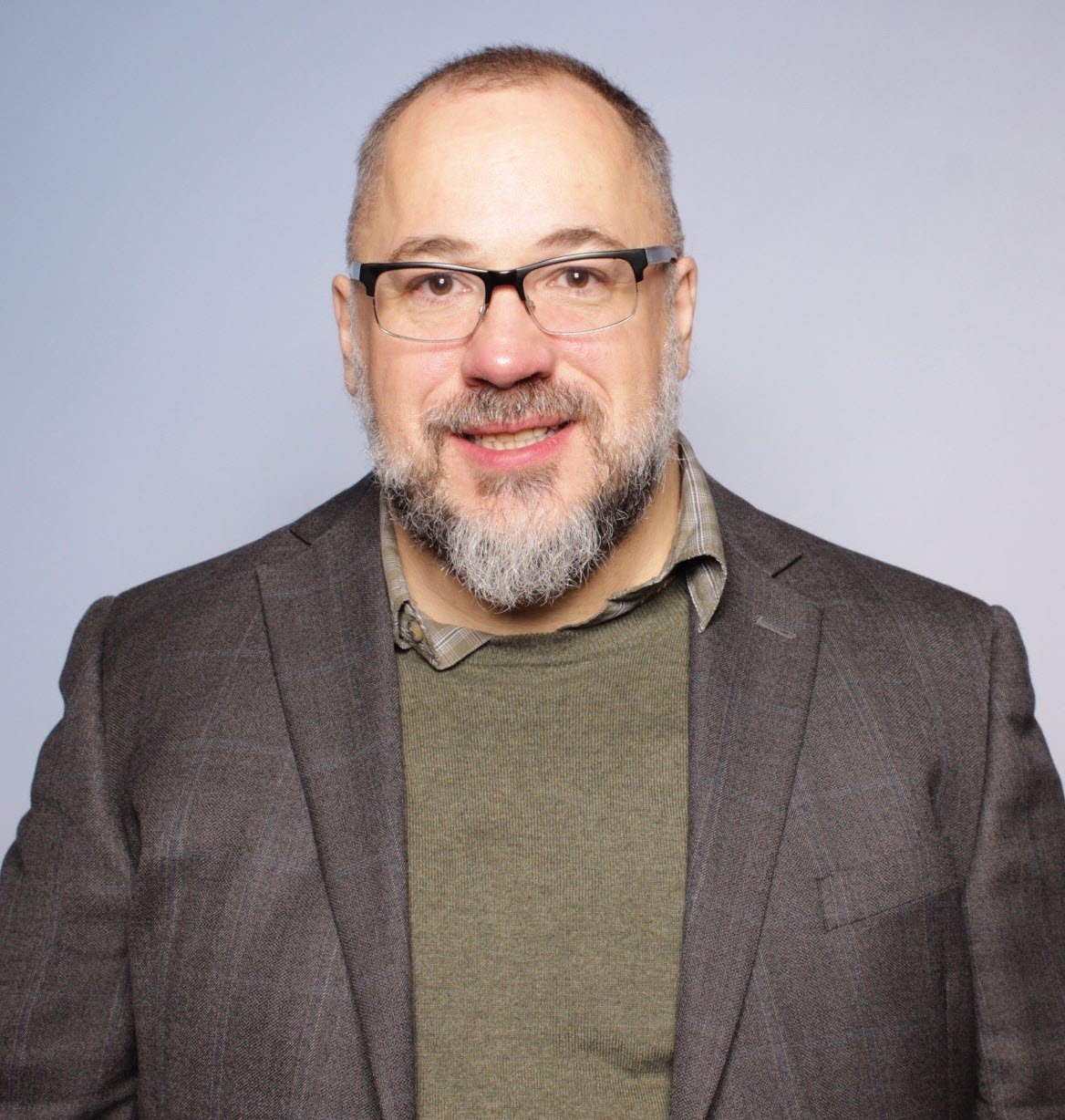 Attention My Frame Gallery subscribers: we've gathered this guidance to help you get the most from your Gallery investment.
My Frame Gallery is an easy way for optical retailers to incorporate online marketing that supports and reinforces existing dispensary business.
It's distinct from full e-commerce, where you may have to figure out how to coordinate receiving orders and shipping out finished product.
Instead, it is a gentle way to dip your toe into online patient engagement, in a way that works with your existing business, without diverting resources.
And though it is relatively easy to implement, we want to make sure you have the tools you need to ensure success with your Gallery.
That's why we've developed this list of important Gallery topics and recommendations. It was created based on what we have observed from Gallery users, and the successes our existing customers have reported.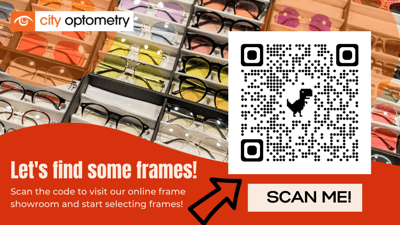 Create cards with a QR code to pass out to new customers or casual browsers.
---
How and where to display your Gallery
It is vital that your Gallery is easy to find on your website. Ideally it is only one or two clicks away from your home page.
Frame sales for most practices are a major revenue generator (and probably the biggest), so it makes sense to highlight your frames as an important part of your site.
Plus, browsing eyewear is arguably the "fun" section on your website, and it may bring people back many times over.
We suggest you list your Gallery both in your navigation bar, as well as highlighted in some way on your home page.
In the navigation bar, the Gallery itself should be either a main menu item, or included as it's own option in a drop down menu.


On the home page content, as a feature, banner, or highlighted area with action item type words like "Try Our Frames" or "Browse Eyewear"
You might also want to consider using an iframe, which will enable you to embed a Gallery on one of your website pages. Iframes can be tricky to implement, so we've developed these guidelines.
---
What Frames To Display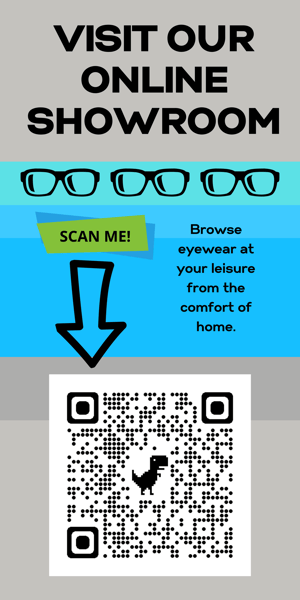 Display a banner with a large QR code in your window and waiting area.

Before you create your Gallery, you need to decide what frames you want to display. Generally there are two options:
Option 1: I only want to show frames I have in stock.
Currently, this option is somewhat more labor intensive to maintain, but easier to manage patient expectations. My Frame Gallery can use an excel document of inventory to get started should you desire this approach.


Option 2: I want to show everything I know I can get
Most practices opt to show all the brands that that they know they have access to.
This option is MUCH EASIER to maintain since the Auto-Brand Update program, which enables you to add entire brands at once automatically adding new frames and eliminating discontinued frames, makes this very easy.
However, for this option you should plan to tell patients up front that not all frames will be in stock, and have a process for suggesting alternatives when you don't have a frame physically in hand. That can be accomplished by a simple disclaimer (perhaps in the footer of the Gallery) that mentions that not all frames are in stock.
We've heard from users that in general, this works well. When patients choose frames that aren't in stock, opticians can use wish list submissions to find similar products from their inventory and still end up with happy patients!
---
In-Store Implementation
While there is definitely significant benefit to simply offering online browsing, you will get more from your Gallery investment if you implement some policies and training specifically around it, and fully incorporate it into your in-store selling process. Here are some suggestions:
Train your front desk staff to mention the Gallery whenever an appointment is scheduled over the phone. To help them, create a short script that promotes the efficiency of "pre-shopping".


"Ok, to confirm your appointment is scheduled for next Tuesday at 3pm. Between now and then you'll want to visit our website, to start looking for glasses you want to try on. Just click on the Gallery, and if you use the Wish List we'll have those frames ready for you to try and we can make some suggestions based on your selections too."




Train dispensary staff on how the Gallery works overall, with special focus on how to deliver customized frame selections based on Wish List submissions.



Create a small hand-out with instructions about how to submit a wish list that can be attached to reminder emails. Keep a few paper copies in-office so they can be handed out. Your instructions might include the following:



Step 1: Visit our frame gallery (URL link here) at least 24 hours before your appointment.
Step 2: Browse and virtually try-on eyewear.
Step 3: Click the ❤️ icon to add your top 5 five favorites to the wish list
Step 4: Click Wish List in the upper right corner of the Gallery. Fill out and submit the form that appears.
Step 5: Come for your appointment. We'll have your Wish List picks ready to try-on. In the event any of these frames are out of stock, we'll prepare some likely alternatives and help you find your perfect fit.




Add messaging to your phone "on-hold" music/script since callers are a captive audience that may welcome something to do while they wait.



"Pre-shop our online showroom and get started choosing eyewear before your appointment. Visit our website to browse and virtually try-on frames. Submit a wish list and we'll have your selections ready when you arrive..."
---
Patient Communications
It's vital that you tell patients about your Gallery, and that you give them clear instructions for using it. Here are several ways to do that.
And remember, emphasize the benefits to the patient in these communications and you'll likely see more customers participate:
"Would you like to make your appointment as fast and easy as possible? Please pre-shop in our eyewear Gallery to make your office visit shorter and more productive. Submit a Wish List while you're there, and we'll be able to have frame suggestions ready for you when you arrive!
---
Wish List Workflows
The Wish List feature is central to My Frame Gallery patient engagement and we do recommend that any practice that can use it, should.
Here are things to consider/put in place to make it successful:


Assign someone to reliably monitor Wish List emails. Wish Lists will be delivered to your practice via email, so it is absolutely vital that someone checks for Wish List emails frequently so there is enough time to process it prior to the appointment.


Encourage patients to submit the Wish List submission before appointment. To get people to use Wish List you MUST ask them to do it.


Train all opticians on how to use Wish List submissions to prepare for an appointment. Make sure they know:

How to gather and display the requested frames for the patient.


How to use the submission to gather clues about what the patient wants (Are these all sun? Are they all a specific color? Are they a specific shape or rim type?)


How to manage expectations about out-of-stock or inappropriately-sized frames



"The frame you selected doesn't come in a smaller size, but we do have these 3 similar frames that I thought you might like."



"One of the frames you wanted to try on is not in stock right now, but I was able to find these 3 similar frames that are that similar shape in that color and in your size!"

To get patients to use the Wish List,
you must ASK THEM to do it.


What to say about...
Any staff member that talks to patients about eyewear should have talking points about each of these topics.
Here is our suggestion for how your team might tackle these topics, but by all means feel free to adjust them to suit your practice.
We suggest putting your version of these talking points in writing. That way your staff can memorize them and be comfortable delivering the information to patients when needed, and you know they are delivering a consistent message.
Virtual Try-On

"Virtual Try-On is a great way to help you get an idea of how something MIGHT look in real life, and therefore help you narrow down your selections before you come in.



We still recommend that you come in person to try them on. You'll want to see how they feel and make sure the fit is right. After all, you can't tell if something is uncomfortable or too heavy when you've only seen it on a screen."
Wish List

"We really recommend that you submit a Wish List a few days before your appointment, because it helps us see what kind of frames you like in advance.



That way, when you come in for your appointment, I already know what you might be looking for, and I can have several recommendations ready for you to try on."






Out of stock frames

"Some of the frames you selected are not in stock right now. But luckily, since you submitted the Wish List, I had an idea of what you might be looking for and was able to come up with these three frames that are similar. If you don't like these, I'm sure we can find something that will work."





Online retailers

"Purchasing eyewear online might be ok, but there are risks involved that you should consider.





Obviously we'd prefer that you buy eyewear from our practice. In fact, our website even offers you the convenience of online browsing that you can get with online retailers, but with the added benefit of being able to come in for a real fitting with our opticians.





Keep in mind that when you do purchase from us, we are going to guarantee the quality of the product you'll receive. The lenses will be produced correctly and will be of high quality. You'll know that what you are purchasing is going to look good, fit you well, and last as long as you need them to.





When you need them adjusted, you can just come back to us for a no-charge adjustment. If you break them, we have a warranty for a year.





When you purchase online, there's not really a way to tell how it's going to fit, there are generally no options for adjustments, and you aren't going to want to wear something that doesn't feel good on your face.



Plus, when you purchase your eyewear here, you're supporting a local business in the community. Your money isn't being sent to a huge corporation or an overseas operation. It's staying here in the community."


How do you talk to patients about online retailers? We'd love to know!
Email marketing@framesdata.com to give us your feedback.
Promotions
Promotions and sales are the cornerstone of any marketing plan. Below are some suggestions for ways to incorporate your Gallery into your promotions and make them more engaging than ever.
Some of these ideas came from actual My Frame Gallery users!
Wish List Incentive

Offer a discount to patients that submit a Wish List in order to encourage it's use.



Special Order Fee

If you have chosen to display frames that are not in stock, consider offering to make special orders for a small fee, with the fee going toward the eventual purchase of frames.



Direct Links

are perfect for use with promotions:
Local Facebook and Google Advertising


Inexpensive yet effective, digital advertising offers independent practices a great way to reach consumers in their local communities. And since it is digital, it's a natural way to incorporate your Gallery into a promotion.



Need help with your promotions?

We suggest talking to a marketing professional that can help you plan and manage them. Here are several marketing agencies that specialize in programs for Optical Practices.

Did we miss any? Does your practice use a different marketing agency?
Let us know by emailing marketing@framesdata.com
Ready to get started with My Frame Gallery? Here are 5 ways you can take the next step:
Order now

(existing Frames Data subscribers should call in to add My Frame Gallery to your existing account)
Call us (for single location practices) at 1-800-821-6069 ext 3.
Call us (multiple location practices)

at 1-800-821-6069 ext 4.