Simple steps to drive more traffic from day 1.

You don't need to be a marketing guru to make a splash with your new Frame Gallery. In fact, there are easy things you can do to ensure that patients find and use your Frame Gallery.
Take a look at this short check list. Use it as your marketing to-do list and you will be sure to get your gallery off to a good start:
Add a link to your website (or embed it on a page)
Add it to outgoing email signatures
Add a link on company social media profiles
Add it to appointment reminder cards
---
Keep reading for more tips on marketing your Gallery:
Buttons vs links
Consider making a button that says "Browse Our Frames" or "Browse Frames" that can be included in your outgoing emails. This button will be more engaging than just the actual link, and will indicate to the patient what they can do if they click the button.
You can use that same button on your website. Remember, when adding to your site, be sure to place the button or link in a prominent place (or if using the iframe, embed the gallery on the home page or a secondary page that is only one click in). You want your Gallery to be easy to find, so it is vital that the button be placed on the home page (or close to it) to minimize the number of clicks required to navigate to it. Read this post to see some examples of what other practices are doing.


The Announcement Email
Take a look at this post where we discuss an announcement email, and even provide a template you can use!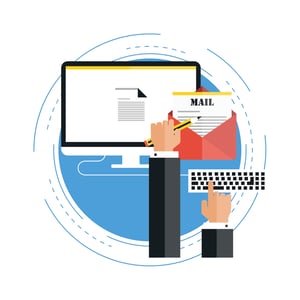 5 Email Marketing Guidelines
Need help starting an email program? Check out this post where we discuss building relationships with email.
---
Stay tuned to this page as we continue to develop more ways to help you market your Frame Gallery — driving new traffic to your site and new patients to your practice.
Have a great marketing idea to share? What have you done that has driven traffic to your Gallery? We'd love to know! Send an email to techsupport@framesdata.com to share your marketing success story.